This post may contain affiliate links. If you buy thru these links, we may earn a commission at no additional cost to you.
---
These first few were rated among the worst Halloween costumes by Threadbanger (as seen in the video below):
Okay, that was a brief summary. Now watch the video to see what those costumes really look like:
But that's not all.
Following are some great collections of the worst Halloween costumes ever!…
Who knows, you might find a way to turn some of these rather creative ideas that made the worst list into a better Halloween costume that rates as one of the best.
Worst Halloween Costumes Ever
Below is just a sampler of some of the worst costumes. Click on the list names to see photos for them all.
Some are DIY costumes that you can make yourself. Others are actual Halloween costumes that you can buy.
Of course being labeled as "the worst" is simply a matter of opinion. Obviously, someone thought they were "the best" Halloween costumes ever!
TIP: Many of the photos and descriptions are best viewed at home, rather than at work.
50 Worst Halloween Costumes – a Clump of Sod, Scar Tissue, the Big "O", a Peeping Tom, Microsoft Windows, God
VIDEO: Taking Your Halloween Costume Too Far – the Human Toilet Seat
7 Halloween Costumes To Avoid – instead of Sarah Palin… go as Levi Johnston; instead of Where The Wild Things Are… go as H.R. Puffinstuff; instead of dead celebrities like Michael Jackson… go as living celebrities like Elizabeth Taylor or Kirk Douglas; instead of a Zombie or Vampire, go as a Banshee; instead of Balloon Boy… go as the Old Man from the movie UP
13 Of The Most Tasteless Halloween Costumes Ever – Free Mammograms, a Priest and a Young Boy, Giving Birth to a Baby, a Box of Tampons (Believe it or not, these top those!)
10 Worst Halloween Costumes For Kids – baby Lady Gaga, Pimp Suit, Baby Rabbi, Jail Breaker, Human Turkey
Best & Worst Costumes Celebrities Have Worn – Katie Couric as Donald Trump, Kim Kardashian as Wonder Woman, Paris Hilton as Jail Bait, Martha Stewart in a wetsuit as a Surfer, Mariah Carey as The Little Mermaid, Audrina Patridge as a Peacock. (Here are some celebrity look-a-like costumes.) 
Video Slideshow Of The Worst Halloween Costumes – a sexy Ninja Turtle, a "Petting Zoo" (appropriately placed on a guy), a Bowl of LONGuini and Meatballs, a Banana Flasher, sexy Scrabble and Twister Games.

Worst Halloween Costume For Kids – a variety of kids Halloween costumes are discussed, including those that encourage bad behavior, aren't age-appropriate, or are simply in bad taste
25 Of The Most Insane Halloween Costumes From Around The World – Santa and his Reindeer, Party in my Pants, a Camel (for couples), a Bike with Speedometer (?)
10 Worst Halloween Costumes – Lady Gaga meat dress, 3D costumes, sexy couples costumes
Star Wars Costumes Don't Get Worse Than This – the entire cast of characters is included here: Darth Vader, R2D2, Chewbacca, and more.
20 Halloween Costumes That Will Earn You A Beating – Spongebob (for an adult man), a Breathalyzer Machine (for an adult man), a Lock and Key (for couples), Baby and Mommy (for an adult man), a One Night Stand (solo costume), God's Gift to Women

25 Totally Inappropriate Halloween Costumes For Kids – baby Pimp Daddy, a pint-sized Gene Simmons from KISS, a baby Michael Jackson, a child as Donald Trump, a baby Whoopie Cushion
25 Hilarious Examples Of Parents Trying To Save Money On Their Kids' Costumes – Leaves (for a crawling baby), a box of Cheerios, Lobster or Crawfish in a Pan, a Giraffe
Top 10 Worst Of The Worst Halloween Costumes – Baby with Creature Popping out of Chest, Fat Elvis with Camel Toe, Bert and Ernie
Slutty Costumes For Dogs – a School Girl, a Harem, a Cheerleader, or Heidi costumes… for dogs!
10 Worst DIY Sexy Costumes– a Sexy Blogger, a Naughty Grandma, McDonald's Drive-Thru Attendant, a Sultry Julia Child, a Sexy Janitor (For the record, some sexy costumes can be fun in the bedroom too.)
Worst Retro Costumes Of All Time – these are going way back to actual Halloween costumes you could buy in stores: Mr. Kotter & The Sweathogs, the Gong Show's Chuck Barris, Chachi from Happy Days, Flipper (the dolphin), Jaws, a Rubiks Cube, the 'leather guy; from the Village People

10 Worst Halloween Costumes For Couples – Bun in the Oven, Adam and Eve, Bert and Ernie, Fork and Spoon, Ball and Chain, Plug and Socket

Worst Halloween Costumes Imaginable – the Wardrobe Malfunction / Nip Slip, Abortion, and Baby Hitler. (Here's a hilarious wardrobe malfunction with a little boy's costume.)
22 Terrible Tin Man Costumes – if the Wizard of Oz is your thing, use these ideas to guide you as to what NOT to do if you (or your dog) are going as the Tin Man. (Here's a similar single character collection: 24 Embarrassing Mario Costumes.)
Worst Halloween Costumes For Cheap People – the Rap Star Goatee, South Park's Cartman costume, a Doggie Dojo martial arts costume for your dog, Pumpkin Booby Tassels (locally grown)
Slideshow Of The Most Inappropriate Halloween Costumes… Ever! – Down for the Count, Wet T-shirt Contest Winner, Zombie Baby costume, Hooters costume for guys, Sperm Man, Biggest Show On Earth, A Knight To Remember, Mangina, Slutty Cookie Monster, Jesus

My Personal Favorites
So there you have it. The worst Halloween costumes of all time!
My personal favorites are the truly tasteless ones that would make you squirm if you actually saw someone wearing them in public — like the used feminine products. The ones that include babies are also a bit much. Oh, and the human toilet… how many people could actually pull that off?!
I would also say many of the sexual innuendo ones — like the priest and little boy, "down for the count," mangina, and "free mammograms" as ranking very high among the worst Halloween costumes ever.
There are even more incredibly tasteless Halloween costumes that I didn't spell out here since this is mostly a G-rated site, but they're pretty darn funny (…in an "Eeew!" kind of way). It would take a lot of guts to actually wear those costumes out in public, if you ask me.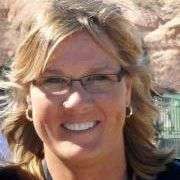 If there is ONE thing I like… it's C H A N G E! The four seasons and major holidays are my favorite times of the year to recharge — and redecorate. I mostly like to share frugal DIY ideas for seasonal home decorating and party planning (for both, indoors and outside). Because who doesn't enjoy entertaining at home?! But even if you don't host many parties, I think you'll appreciate my DIY hacks and clever ways to decorate your house for the major holidays including Halloween, Thanksgiving, Christmas. Because those are the times when people tend to have the most visitors and overnight houseguests.