This post may contain affiliate links. If you buy thru these links, we may earn a commission at no additional cost to you.
---
Here are some personal resolutions that you might find interesting.
Hopefully, they'll inspire you to come up with a few creative and meaningful New Years Resolutions for yourself…
MY New Year's Resolutions This Year:
#1 Backup all my digital photos (& other important stuff on my computer) regularlythis year! I vow to do it MONTHLY, regardless of how much or how little I think there is to back up. I've actually scheduled this in my Yahoo Calendar, so I get an e-mail reminder each month.
#2 Streamline my online activities to include regularly checking my favorite websites each and every day.
Yes, this is something I actually have to "write-in" and remind myself to do. Otherwise, rarely do I find the time to enjoy such a "luxury" as perusing others' sites, instead of spending all my time making drastic advancements to my own (all 5 of them… and counting).
First and foremost, this will include the process of organizing my bookmarks so that my favorite ones appear at the top of the list. (If, like me, you use MyYahoo for your bookmarks (so you can view them from any computer), just add a little * before each of your faves.) TIP: For those sites that offer RSS feeds, moving your faves to the top of the list in your RSS newsreader will serve the same purpose.)
#3 Communicate better with my husband. (I tend to be short and to-the-point, rather than actually dialoguing back and forth as much as I should… sorry hun. Let's talk.)
#4 Set aside a specific time to focus on "obedience training" with our dogs. At 2 years of age, Destin is pretty well-behaved, but ever since puppy training school a year-and-a-half ago, we haven't really "worked" with him much. He (and we) could use some fine-tuning. And now that we got a new puppy… eek gaads!
My Top Picks For New Years Resolutions (…In Case You're Looking For Some!)
Here are what I think are some of the best New Year's Resolutions for people who are too busy, too unorganized, or too tired to come up with your own:
Take a vacation. Work and family activities can get the best of you in a year. Take some time for YOURSELF for a change… How about enjoying a much-needed, well-deserved vacation this year?
Fear not the computer. Make this the year you will poke around the 'Net more… read more online… learn about a new program… try some new things on the computer. Loosen up — you won't break it!
Take more pictures….digitally. There is NO harm in taking more pictures… ever! Future generations will thank you. And you will even thank yourself. Thanks to digital photography, you don't even have to print all your images to find value in them. Instead, simply store them on your hard drive! So, get out there and start photographing more of your daily activities… all those unique things you see when you're out & about… scenes that are "beautiful" to you (barns, bridges, flowers, animals, etc.)
Write more. In this high-tech world we're living in, personal communication in the form of written letters (and even phone calls) has dwindled. The "personal" touch has been lost. Take the time to get personal with those you are closest with… again. Write or call someone you love regularly.
Read more. In all the busy-ness of the day, it's easy to let this one get away from you. Whether you choose to read the newspaper, your favorite websites, a new novel, or the latest titles from your favorite author… let this be the year you take the time to actually do it.
If you need some added motivation to follow through with a New Years Resolution of your own, check out 43 Things. It's a great social-networking site and a great way to learn from others, without actually meeting. (Many are using it for New Year's Resolutions!)
Other Popular New Year's Resolutions:
Check out this online poll to see what people are resolving to do this year.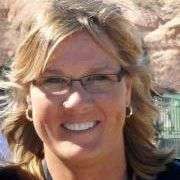 If there is ONE thing I like… it's C H A N G E! The four seasons and major holidays are my favorite times of the year to recharge — and redecorate. I mostly like to share frugal DIY ideas for seasonal home decorating and party planning (for both, indoors and outside). Because who doesn't enjoy entertaining at home?! But even if you don't host many parties, I think you'll appreciate my DIY hacks and clever ways to decorate your house for the major holidays including Halloween, Thanksgiving, Christmas. Because those are the times when people tend to have the most visitors and overnight houseguests.