This post may contain affiliate links. If you buy thru these links, we may earn a commission at no additional cost to you.
---
I've been invited to a Dirty Santa party again this year.
Not a Secret Santa party… but a Christmas party where they exchange Dirty Santa gifts!
A Dirty Santa game is different from a Secret Santa game in this way:
In a Secret Santa game, everyone draws names and then you buy a thoughtful gift specifically for one person while keeping your identity a secret.
In a Dirty Santa game, you bring a funny, memorable, or cheap gift to the Christmas party and everyone at the party has a chance to "steal" it from whoever selected that gift and unwrapped it.
In fact, the Dirty Santa game actually goes by a bunch of different names.
Here are the "official" rules for various Christmas party games that each have a unique twist on the Dirty Santa game:
No matter what you call it… if you've been invited to one, then you're probably looking for some fun,  cheap gift ideas.
Right?
I've attended a number of gift exchange Christmas parties, and I've been keeping a list of the best Dirty Santa gifts — for years now.
Today's the day that I put them all into one big list here online — for myself and for others who are looking for Dirty Santa gift ideas.
Dirty Santa Game Rules
Everyone brings a wrapped gift (usually in a predetermined price range), places it in a pile, and draws a number. Whoever draws No. 1 selects a present to unwrap. No. 2 can then either choose another gift to unwrap or "steal" the first person's present. The subsequent participants can either pick an unwrapped gift or steal any previous player's gift. Anyone whose gift is stolen can do the same. Source
At a Dirty Santa Christmas party, the goal is to give & receive funny, strange, and unique gifts. Practical gifts that anyone could use are a good choice too. But the more that a gift is "stolen" and passed around, the better!
It's completely up to you whether you decide to bring a gift that is "useful"… or one that is "completely tacky." Either way, the aim is to have one of the most memorable gifts at the party.
My List Of The Best Dirty Santa Gifts For Friends & Co-workers
With that in mind, here are some clever Dirty Santa gift ideas that I've personally saved through the years after going to a number of HOG holiday parties (Harley Owners Group) and office Christmas parties at my various jobs:
Dirty Santa Gifts That Are Useful & Practical
Funny Dirty Santa Gifts
Good Dirty Santa Gifts For Men
Dirty Santa Gift Ideas For Women
The Bottom Line…
Only you know the type of people who will be at your party.
Fortunately, even if some of the above items might not seem appropriate for your group, many of the items listed here are universal gift ideas that just about everyone would be happy to receive!
If you're not sure the type of people that will be at the Christmas party, then go the conservative route and choose something from the "useful and practical" list above.
Or just let the items I've listed here get your own creative juices flowing. Then, browse through Amazon and other unique gift sites yourself looking for clever Dirty Santa gift ideas. These are my personal favorites:
Here are 28 fun gift exchange ideas for your next holiday party, along with 7 rules of Secret Santa gift exchanges.
Like this post?

Save it

to read again later… or share with others on Pinterest!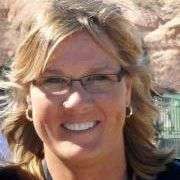 If there is ONE thing I like… it's C H A N G E! The four seasons and major holidays are my favorite times of the year to recharge — and redecorate. I mostly like to share frugal DIY ideas for seasonal home decorating and party planning (for both, indoors and outside). Because who doesn't enjoy entertaining at home?! But even if you don't host many parties, I think you'll appreciate my DIY hacks and clever ways to decorate your house for the major holidays including Halloween, Thanksgiving, Christmas. Because those are the times when people tend to have the most visitors and overnight houseguests.