This post may contain affiliate links. If you buy thru these links, we may earn a commission at no additional cost to you.
---
Do you have an iPod?… and too much time (and money) on your hands?
If so, then this is right up your alley.
But don't delay. You still have time to order a Halloween Costume for your iPod! (FREE 2-3 day shipping… or choose Priority Mail.)
So which do you prefer?…
Boxers?
or Briefs?
What? You want something a little sexier? Okay, how about this slinky little lingerie number?

Underwear not exactly your style when it comes to costuming your precious gadgetry?
Then consider these…
You'll find everything from masks and headbands to full-out costumes for iPod music players. One thing's for sure, you and your iPod will definitely be the life of the Halloween Party (or is that the talk of the party?) this year!
[Be sure to let us know if your iPod wins "best costume".]
No matter which size, style, make or model you have (iPod, Mini, Nano, Video, Shuffle), there's a costume to fit it.
Just can't decide? Then get a smorgasboard of Halloween masks for your iPod… and change 'em up whenever the mood hits you!
But don't think that Halloween is the only time of year that your iPod will appreciate being decked out in clothing. Oh noooooo.
Think your iPod doesn't get cold in the winter? Keep it warm with these…
And you just know… when Easter rolls around, your iPod will feel completely out of place if it doesn't have its ears on!
Personally, I'm waiting for the Santa hat & beard for the iPod to come back in stock. Because everything looks adorable wearing a Santa hat for the holidays. Right?
Find the best in iPod apparel at iAttire.
[Thanks to Dan Tynan for the heads up about this one! Check out his list of the 15 Freakiest Websites!]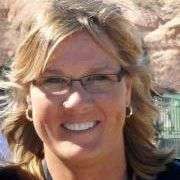 If there is ONE thing I like… it's C H A N G E! The four seasons and major holidays are my favorite times of the year to recharge — and redecorate. I mostly like to share frugal DIY ideas for seasonal home decorating and party planning (for both, indoors and outside). Because who doesn't enjoy entertaining at home?! But even if you don't host many parties, I think you'll appreciate my DIY hacks and clever ways to decorate your house for the major holidays including Halloween, Thanksgiving, Christmas. Because those are the times when people tend to have the most visitors and overnight houseguests.