This post may contain affiliate links. If you buy thru these links, we may earn a commission at no additional cost to you.
---
Our friend, Rhonda, sent along some Thanksgiving greetings via e-mail, and I just had to share.
These are things you can only get away with saying during Thanksgiving time…
Things You Can Only Say At Thanksgiving:
Talk about a huge breast!
Tying the legs together keeps the inside moist.
It's Cool Whip time!
If I don't undo my pants, I'll burst!
Whew, that's one terrific spread!
I'm in the mood for dark meat.
Are you ready for seconds yet?
It's a little dry; do you still want to eat it?
Just wait your turn; you'll get some.
Don't play with your meat.
Just spread the legs open and stuff it in.
Do you think you'll be able to handle all these people at once?
I didn't expect everyone to come at once!
You still have a little bit on your chin.
How long will it take after you stick it in?
You'll know it's ready when it pops up.
Wow, I didn't think I could handle all of that!
That's the biggest one I've ever seen!
How long do I beat it before it's ready?
Happy Thanksgiving, everyone!!!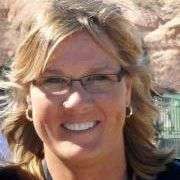 If there is ONE thing I like… it's C H A N G E! The four seasons and major holidays are my favorite times of the year to recharge — and redecorate. I mostly like to share frugal DIY ideas for seasonal home decorating and party planning (for both, indoors and outside). Because who doesn't enjoy entertaining at home?! But even if you don't host many parties, I think you'll appreciate my DIY hacks and clever ways to decorate your house for the major holidays including Halloween, Thanksgiving, Christmas. Because those are the times when people tend to have the most visitors and overnight houseguests.