This post may contain affiliate links. If you buy thru these links, we may earn a commission at no additional cost to you.
---
Aside from the fact that people (and stores) are putting up their Christmas lights before Thanksgiving these days…
It seems that the spectacle associated with displaying holiday lights on houses across the country has taken an unusual — if not "ugly" — twist in recent years.
In fact, holiday light admirers like you & me seem to have become overly critical and judgmental of the quality (and quantity) of one's lights.
Yep, today's light-hanger-uppers definitely have a lot to live up to, or else they (and their light display) could end up on a list like this:
Ugly Christmas Lights: photos of holiday lights gone bad
The Good, The Bad & The Ugly
Fortunately, they're not all bad…
Here's a summary of the Good… the Bad… and the Ugly — when it comes to holiday light displays.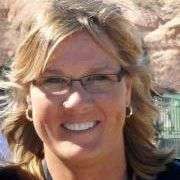 If there is ONE thing I like… it's C H A N G E! The four seasons and major holidays are my favorite times of the year to recharge — and redecorate. I mostly like to share frugal DIY ideas for seasonal home decorating and party planning (for both, indoors and outside). Because who doesn't enjoy entertaining at home?! But even if you don't host many parties, I think you'll appreciate my DIY hacks and clever ways to decorate your house for the major holidays including Halloween, Thanksgiving, Christmas. Because those are the times when people tend to have the most visitors and overnight houseguests.