This post may contain affiliate links. If you buy thru these links, we may earn a commission at no additional cost to you.
---
Following are some of the world record holders across the U.S. and beyond which pertain to pumpkins and Halloween…
Most Lit Jack-o'-Lanterns
Keene, New Hampshire takes its pumpkins seriously. Each year, the town tries to regain its status as World Record Holder for the most lit pumpkins during their annual Pumpkin Festival. Although Keene still holds the record for the most jack-o-lanterns in one place (28,952 in 2003), a competing festival in Boston beat out Keene with a total of 30,128 pumpkins on Boston Common.
World's Fastest Pumpkin Carver
A Havertown, Pennsylvania man, Steve Clarke, holds the record as the world's fastest pumpkin carver.
Pumpkin Capital
Morton, Illinois: The Pumpkin Capital of the World
World's Largest Jack-o-Lantern
A pumpkin-shaped 3 million gallon storage tank in Los Angeles, California nicknamed Smilin' Jack appears to be the world's largest jack-o-lantern… literally. Although the Guinness Book of World Records sees it differently. Technically, Scott Cully carved the world's largest jack-o-lantern at the Topsfield Fair in Massachusetts.
Home Of The World's Largest Pumpkin
Roland, Manitoba: Home of the World's Largest Pumpkin
Furthest Pumpkin Cannon
At the Morton Pumpkin Festival in Illinois, as part of their annual Punkin Chuckin contest, pumpkins are hurled at great distances in order to maintain the world record. UPDATE: That record was broken by some guys who used their 'Big 10 Inch' air cannon in Moab, Utah, USA, on November 1, 2009.
World's Largest Pumpkin Pie
The biggest pumpkin pie happens to be from New Bremen, Ohio. It was 20 feet wide and 3,699 pounds.
Halloween Capital
Anoka, Minnesota: The Halloween Capital of the World
World's Heaviest Pumpkin
Here are the current world record holders when it comes to giant pumpkins. The heaviest pumpkin belongs to Chris Stevens of Stillwater, MN. It weighed in at just over 1,800 lbs. According to "the official page of recording pumpkin records," all states weigh in here to maintain the largest pumpkins by state.
Listen to Bud Light's Real Men of Genius "Mr. Humongous Pumpkin Grower Guy":
https://holidays.thefuntimesguide.com/files/Bud_Light_Real_Men_of_Genius_Mr_Humongous_Pumpkin_Grower_Guy.mp3

RELATED: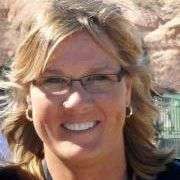 If there is ONE thing I like… it's C H A N G E! The four seasons and major holidays are my favorite times of the year to recharge — and redecorate. I mostly like to share frugal DIY ideas for seasonal home decorating and party planning (for both, indoors and outside). Because who doesn't enjoy entertaining at home?! But even if you don't host many parties, I think you'll appreciate my DIY hacks and clever ways to decorate your house for the major holidays including Halloween, Thanksgiving, Christmas. Because those are the times when people tend to have the most visitors and overnight houseguests.