This post may contain affiliate links. If you buy thru these links, we may earn a commission at no additional cost to you.
---
Young children love holidays.
They get wrapped up in all the excitement and enjoy helping with the decorations and other holiday preparations.
They also enjoy being on the computer, coloring, and playing games.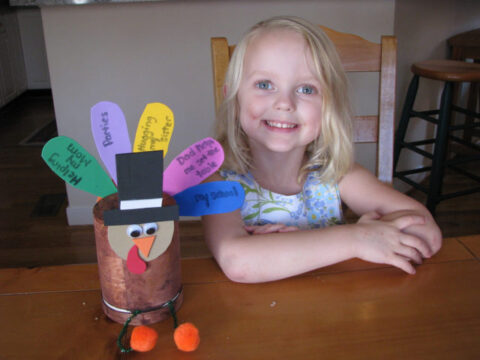 Following are some fun Thanksgiving games for kids to play online.
Plus, we've got some online and offline activities that your little ones will enjoy.
First, let's explore some fun things for kids to do at the computer.
I've done most of these activities with my grandsons.
Online Games For Kids
Thanksgiving Dinner Bounce
Put the food on the Thanksgiving table by bouncing it on the tray with each move of your mouse. This is a lot of fun and not as easy as it looks. However, kids will be able to master it after a few tries and they will probably do better than I did.
Turkey and Dressing
Little ones will love dressing the turkey in pants, shirt, a choice of heart-shaped or round sunglasses and hats. There are also a variety of feet to choose from. Giggles will be plentiful when the kids see the turkey all dressed up.
Turkey Swap Game
Turkeys and pigs don't go together –except in the barnyard. Swap the turkeys and pigs, using as few moves as possible. Just click on the turkey and then the pig to make the characters move. This game is cute and teaches kids quick thinking skills.
Turkey Bowling
Kids will roar with laughter as they try to knock down the pilgrim bowling pins with a turkey. Just click your mouse on the turkey and move it toward the pins, then release it. This one is hilarious.
Tic Tac Turkey
Most kids love a game of tic tac toe. In this tic tac toe game, your opponent is a turkey. It's loads of fun. The turkey is smart and knows how to block your moves, so be sure to choose wisely. If the game is a draw, the turkey blows a raspberry. If you beat the turkey, he will actually cry. Very cute and lots of fun for little ones. My nephew is only a year and a half and he loves sitting on Mom's knee and playing this.
Thanksgiving Jigsaw Puzzles
There are 2 different interactive online jigsaw puzzles to choose from here. Complete one puzzle to see what turkeys do on Thanksgiving. Complete the other one and you see a Native American giving corn to a Pilgrim.
Coloring Pages For Kids
Coloring pages are fun for kids and they also help teach fine motor skills.
When my grandsons were younger, they always asked to have coloring pages printed for them. My oldest grandson is on the autistic spectrum and we encouraged him to color online to enhance his motor skills.
Here are some great Thanksgiving coloring pages that kids will enjoy.
Printable Coloring Pages:
TIP: When you print out this coloring page and give it to your child, tell them the story of how the Indians taught the pilgrims to grow corn.
Online Coloring Pages:
TIP: This one is good as long as the child knows his colors and how to click the mouse.
Offline Thanksgiving Fun For Kids
If you'd rather your children didn't spend time online, there are a variety of other Thanksgiving activities for them to do.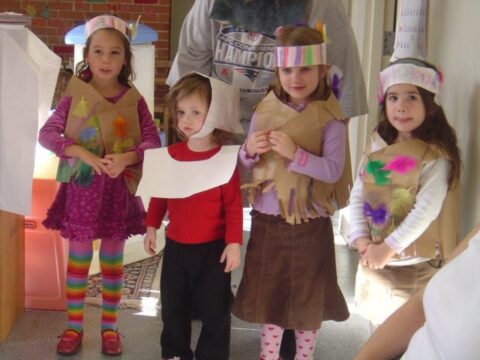 Following are a lot of great ideas:
Thanksgiving Crafts For Kids – From painted pumpkins to photo placemats to nature notecards, there are 20 fun DIY ideas here.
Native American Activities – Native American song and dance, coloring pages, games and more. A great site for those who are of Native American heritage, but also fun to teach little ones about history and culture.
Children will enjoy having lots of fun things to do that relate to Thanksgiving.
This is just one way to keep them busy… and happy!
I love writing about almost anything, especially my life experiences. Other favorite things to write are how-tos, household hints, nature and fishing articles, among others.