This post may contain affiliate links. If you buy thru these links, we may earn a commission at no additional cost to you.
---
Why wait until Christmas to put up a tree?
I'm not talking about a Christmas tree though.
I'm talking about a Thanksgiving tree. (And no, I'm not referring to a child's craft project. That's a Thanksgiving tree with entirely different purpose altogether.)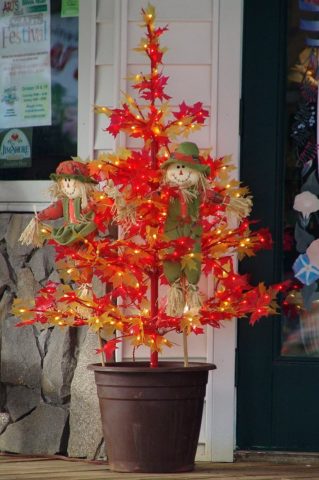 Some refer to this Christmas-shaped tree that's decorated with fall-theme ornaments and colors simply as an Autumn tree.
Whatever you call it, decorating a tree for the time between Halloween and Christmas is quite common.
Thanksgiving trees — which are placed inside the home or out on a porch — are enjoyed between the Halloween and Thanksgiving holidays. (Typically, the day after Thanksgiving is when the traditional Christmas tree goes up.)
It only makes sense. There are already Halloween trees (yes, they're decorated with Halloween-themed ornaments) and Christmas trees (including upside down Christmas trees) — so why not a Thanksgiving tree?
Truthfully, some people even decorate a tree for many different holidays or seasons throughout the year, including Thanksgiving! (Are you one of those, or are you surprised by this fact?)
Thanksgiving trees come in all shapes and sizes:
They might be smaller trees made just for tabletops (perfectly sized for a tabletop or porch) or full-size models (similar to a traditional Christmas tree).
Some have true leaf-shaped leaves, while others are similar to Christmas trees with pine needles.
Hopefully, the following Thanksgiving tree photos will provide some inspiration for your own seasonal Autumn tree this year, or maybe next year.
Thanksgiving Tree Photos
This Thanksgiving tree closely resembles a traditional Christmas tree with pine needles. The only difference is the type of decorations placed on the tree. Here, autumn-colored ornaments are used:


This Thanksgiving tree has true leaves that are colored in warm hues — reds, browns and yellows: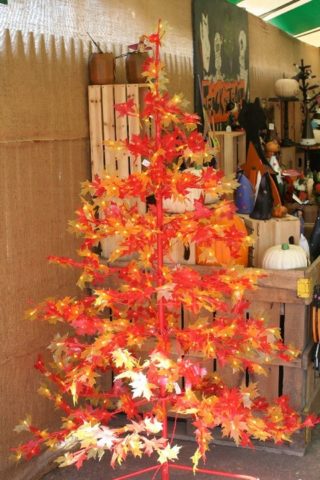 Keep in mind, your Thanksgiving tree doesn't have to be so typical. It could be whimsical instead! Your Thanksgiving tree can be decorated in such a way that means the most to you.
In this case, the tree is decorated from top to bottom with birdhouses! This person is thankful for birds in her life: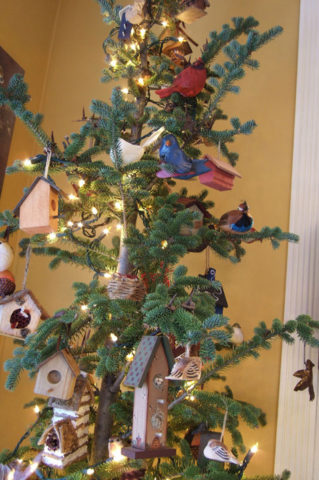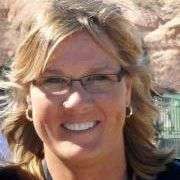 If there is ONE thing I like… it's C H A N G E! The four seasons and major holidays are my favorite times of the year to recharge — and redecorate. I mostly like to share frugal DIY ideas for seasonal home decorating and party planning (for both, indoors and outside). Because who doesn't enjoy entertaining at home?! But even if you don't host many parties, I think you'll appreciate my DIY hacks and clever ways to decorate your house for the major holidays including Halloween, Thanksgiving, Christmas. Because those are the times when people tend to have the most visitors and overnight houseguests.