This post may contain affiliate links. If you buy thru these links, we may earn a commission at no additional cost to you.
---
While Valentine's Day may usher in bunch of romantic memories for some couples, others are not so lucky.
Each year, this holiday includes its fair share of broken hearts.
The worst way to end a relationship on Valentine's Day is, of course, getting dumped.
So, if you are blissfully making plans for a romantic Valentine's Day date, ask yourself if you're likely to engage in any of the following behaviors.
If so, your Valentine's Day plans may be headed for disaster!…
Acting like a princess
Have you been dropping hints to your boyfriend about expensive jewelry and assuming that he'll make dinner reservations at the trendiest restaurant in town?
Valentine's Day didn't start out as an excuse for girls to be pampered. The gift-giving was originally supposed to go both ways. Nothing makes a girl look more unattractive than whining, bossing, or preening.
If this princess behavior comes naturally to you, then remember that many a princess has been dumped on Valentine's Day by boyfriends who finally snapped.
Ignoring red flags
If your boyfriend has been telling you for weeks that he has concerns about your relationship, take his words seriously.
It's better to be alone on Valentine's Day then to get dumped because a long-overdue conversation escalates over a meal of seafood, champagne, and chocolate hearts.
Likewise, if your boyfriend comes home with lipstick on his shirt, don't brush your suspicions away because you want to enjoy Valentine's Day with him. Neither of you will enjoy it if there's underlying friction between you.
Get your relationship in order before planning Valentine's Day. You'll be glad you did!
Making wild accusations
If you're one of the many women who seem to think Valentine's Day should be a national holiday, you may have trouble understanding your boyfriend's lack of interest.
Taking it personally because your boyfriend forgot to get you a gift or accidentally made plans to do something else is just silly. Not caring about Valentine's Day doesn't mean your boyfriend doesn't love you; it just means he doesn't care about Valentine's Day. Period.
Don't make wild accusations about his feelings without solid evidence. If you tell him upfront that you enjoy celebrating Valentine's Day — minus the histrionics — and remind him of your plans a couple days in advance, he'll probably be happy to go along with it. But don't expect him to be as enthusiastic as you are.
A fondness for Valentine's Day doesn't come as naturally for some as it does for others.
Avoiding these mistakes might not save your relationship, but at least you'll be able to minimize your risk of getting unexpectedly dumped.
As much as Valentine's Day has been commercialized, it can still be a romantic and tender occasion if you take the right approach.
Keep that in mind this February 14th, and you'll have a Valentine's Day memory to cherish!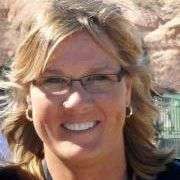 If there is ONE thing I like… it's C H A N G E! The four seasons and major holidays are my favorite times of the year to recharge — and redecorate. I mostly like to share frugal DIY ideas for seasonal home decorating and party planning (for both, indoors and outside). Because who doesn't enjoy entertaining at home?! But even if you don't host many parties, I think you'll appreciate my DIY hacks and clever ways to decorate your house for the major holidays including Halloween, Thanksgiving, Christmas. Because those are the times when people tend to have the most visitors and overnight houseguests.