This post may contain affiliate links. If you buy thru these links, we may earn a commission at no additional cost to you.
---
The holiday season can be a very stressful time of year.
Browsing from shop to shop in hopes of finding that one gift you're looking for usually ends in frustration when you discover that it is either out of stock or impossible to find altogether.
Stores can be congested, loud and crowded — making your holiday experience more one of dread than cheer.
It's times like these that the ease and hassle-free method of holiday shopping online really shines through.
But, most importantly, shopping online can be — in many ways — a holiday bargain hunter's paradise as well!
The trick is to know where to look for bargains online or, thanks to different websites, who to have shopping online for the best deals for you.
Here's what you need to know…
Price Comparison Websites
The Internet, though a great source of information, can sometimes be a bit daunting by its sheer size alone.
Thankfully, there are websites that will perform this job of checking stock and inventory for you. These price comparison websites, namely Shopzilla, PriceGrabber, Google Product Search and Bizrate.com, have easily browsable databases comprised of every holiday purchase you could ever make during the season.
What makes these price comparison websites so great is that they compare the prices of all the different online distributors and direct you to the best price that's available online. Essentially, instead of shopping around town for the best price on a gift, websites such as these do all the footwork for you and happily hand you the deals. You could, quite literally, do all of your holiday shopping online on a single website!
Use Online Holiday Coupons
In many ways, common methods of conventional shopping have virtual counterparts that can help you find great deals online. One of these is online coupons. If part of your holiday shopping ritual involves a preliminary collection of coupon clippings, websites such as Retail Me Not and Monkey Bargains are exactly what you're looking for.
These great discount sites have a massive store of virtual coupons that you can use towards whatever it is that you are looking for. Most importantly, and much like your weekly catalogue, these websites have holiday specials that can put a wonderful dent in your holiday purchases. Online businesses are eager to encourage your business and online coupons are a great way to save you money as well.
Check Out A Store's Website Before You Go
Many mainstream chains and stores have fully adopted the contemporary idea of online holiday shopping. If you're planning to visit a popular brand name or big name store, check out their website first. Much, if not all, of the merchandise that you find on their shelves will be readily available for purchase online through their website.
Even better, many of the prices can be significantly reduced online where they are closer to the distributor and have not yet entered the pricing process of every individual store that they go to.
Some stores offer "online only" discounts that can save you a few dollars, as well as the money you could be saving from an online waiver of the sales tax. One of the best reasons to check with a store's website first is the fact that many of these chains offer free shipping when the items are delivered to your local chain store. Imagine how hassle-free it could be to shop for what you want online, get a discount for it online, have it shipped for free to store that's close to you, and you simply pick it up when you have the free time!
eBay, eBay, eBay
eBay is not only a dream come true for online holiday bargain shoppers, but it's also a great website to find those… "eccentric" or "one-of-a-kind" holiday gifts.
Through a simple bidding process (or even a quick "buy now" option), eBay has a system of online shopping that can't be beat. With a mind-bogglingly large database of items and merchandise from around the world, you won't be short of ideas for that one difficult person on your holiday shopping list.
Whether it's brand name clothes, electronics, or even original artwork and antiques, eBay is the place to find them all. Most importantly, with a systematic rating system of responsible suppliers, insured shipping, and prompt distribution, eBay is a safe and secure website from which to do all of your holiday shopping.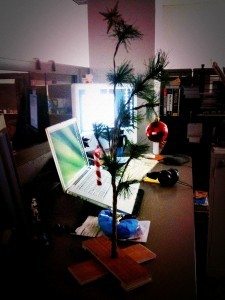 Specialty Mail Order Online
During the holiday season, many different products become available that you wouldn't necessarily find available in your local chain store. Perhaps the greatest advantage of holiday shopping online is the wealth of international businesses and online mail order stores that cater specifically to holiday shoppers.
Online is the only place that you would find a Balsam fir Christmas tree or wreath from Nova Scotia or Christmas chocolates from Belgium chocolatiers.
Thanks to the information age and the Internet, holiday shopping online can mean literally shopping with the world at your fingertips. The entire world becomes your friendly neighborhood Christmas shop, catering exactly and professionally to your most decadent holiday desires.
Online User Reviews
Though not necessarily a method of shopping directly, online user reviews are a godsend if you're shopping for products with a price tag that makes doing a little research worth your while. Lemons and problematic items can rear their ugly heads at the best of times, but the last place you want to see them is in a holiday gift that you've purchased for someone else. Amazon's product reviews are the ones I turn to most frequently, but just about any product site has their own reviews these days.
If you have your eye on a computer, gaming system, cell phone, or any other kind of otherwise "touchy" electronics, it can never hurt to go online and search for that item to see what kind of user reviews are out there. If the item gets poor reviews or has a long list of complaints from users who have already bought one, then perhaps you should consider a different model or a different item altogether that has a better following. After all, if you're going to invest a substantial amount of money into a holiday gift, you should make sure it's the right one and well worth your money.
Sears: Tips 'n Tricks for Holiday Shopping Online
Holiday shopping online has not only changed how consumers view the marketplace, but also the holiday season as well.
Indeed, one bonus of online shopping can be the great deals and online discounts, but the sheer ease and leisure associated with the online shopping process has essentially redefined the holiday season. No more tiresome footwork, stressful searching, or confrontational shoppers. All you need do is surf and click.
Come the holidays, you could have the best deals on choice band name clothes, a Christmas tree from Nova Scotia, and Belgium chocolates on your palate — all without leaving the house!
Finally, here's one other thing that I do to make holiday shopping online even easier…
I use Amazon's universal wish list to bookmark things that I might want to buy for those on my holiday gift list (as well as things I want for myself!). It's FREE. Best of all: the items you save there don't have to be from Amazon retailers. They can be from any website on the Internet! There's even a bookmarklet that you drag to your browser's toolbar, making it a cinch to save things to your universal wish list on the fly. I've been using it for the past year or so. It's a great way to save and find items that I've designated for each person on my list.
More About Holiday Shopping Online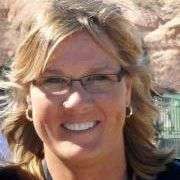 If there is ONE thing I like… it's C H A N G E! The four seasons and major holidays are my favorite times of the year to recharge — and redecorate. I mostly like to share frugal DIY ideas for seasonal home decorating and party planning (for both, indoors and outside). Because who doesn't enjoy entertaining at home?! But even if you don't host many parties, I think you'll appreciate my DIY hacks and clever ways to decorate your house for the major holidays including Halloween, Thanksgiving, Christmas. Because those are the times when people tend to have the most visitors and overnight houseguests.