This post may contain affiliate links. If you buy thru these links, we may earn a commission at no additional cost to you.
---
I know I've seen my share of heart-shaped rocks.
How about you?
Well, in honor of Valentine's Day (or just because I'm a sucker for hearts and love in general), I share with you these unique places that a heart shape has appeared naturally across the world.
The following photos of natural heart shapes run the gamut from cloud shapes to tree shapes… food shapes to flower shapes… and everything in between.
Enjoy!
Heart of Santori (a.k.a. the Island of Love)
Heart-shaped hole in a leaf
Heart shaped potato
Swan heart
Heart-shaped formation in stone
Heart in the clouds
Heart shaped bunch of flowers
Heart smoke trail from planes in the sky
A heart in the snow created by a car leaving a parking space
Heart shaped hole in a tree… in California


photo credit
I heart kiwi



photo credit
Waves in the shape of a heart… in Dublin


photo credit
Hearts in Fireworks 


photo credit
More Awesome Photos Of Nature's Hearts
UPDATE:
Two years after I wrote this post, Drew Barrymore came out with a book on the same topic.
Her book Find It In Everything features photographs she took of things that look like hearts in everyday situations.
A good friend of mine gave me the book. It's a great coffee table book that I always have on display!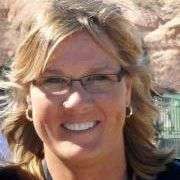 If there is ONE thing I like… it's C H A N G E! The four seasons and major holidays are my favorite times of the year to recharge — and redecorate. I mostly like to share frugal DIY ideas for seasonal home decorating and party planning (for both, indoors and outside). Because who doesn't enjoy entertaining at home?! But even if you don't host many parties, I think you'll appreciate my DIY hacks and clever ways to decorate your house for the major holidays including Halloween, Thanksgiving, Christmas. Because those are the times when people tend to have the most visitors and overnight houseguests.