This post may contain affiliate links. If you buy thru these links, we may earn a commission at no additional cost to you.
---
This funny little scenario involving my two dogs, a bunny rabbit in the backyard, and some Easter eggs reminded me that there's lots of FUN to be enjoyed around Easter… if you think outside the box!
What follows are some fun outdoor Easter games you can play with kids (and adults), plus some online interactive Easter games for people of all ages who are spending Easter at the computer.
Fun Outdoor Easter Games
Easter's here, and it's a great time to be a kid!
Here are some unusual Easter egg games you can play outdoors. Children will love 'em (…so will many adults). C'mon… let yourself be a kid again!
30 Fun Easter Games For The Whole Family – Lots of fun activities you can plan besides the classic Easter egg hunt.
Awesome Egg Races – Try the Scrambled Eggs Race or the Eggs Uphill Race.
40 Easter Games For The Whole Family – Indoor and outdoor games because you need to make sure you're prepped with plenty of activities to keep kids (and adults!) busy once the eggs are found!
Hilarious Easter Games – Outdoor games that everybody can play — young or old. Some of them you should definitely play outdoors to avoid mess in the house.
Outdoor Easter Games – Fun games for kids including: Bunny Pokey, Easter Egg Blow, Spoon & Egg Course, Swinging Basket, Hopping Activity, Bunny Buzz, Easter Egg Roll, Easter Bunny Skipping Game, Bunny Flop, Egg's Out Game, Cardboard Egg Hop Game, Pin The Tail On The Bunny, and Hoppin' Down The Bunny Trail.
Outdoor Games For Kids – Check out the Hula Hoop Toss, Obstacles Course, Lilly Pad Leap, Hen & Chicks Game.
Easter Party Games & Activities – Lots of great advice for throwing your own Easter Egg Hunt and/or Easter Parade, staging some fun games (Egg Rolling, Egg Toss, Pass The Easter Egg, Easter Egg Bowling, Egg & Spoon Race) and other Easter activities (like Easter Candy Toss, Easter Bunny Tag, Duck Walk Race, Guess The Number Of Jellybeans Game).
Interactive Online Easter Games
While most of the following Easter-themed computer games are geared toward kids, adults will appreciate the creativity and possible outcomes from these Easter games. Enjoy!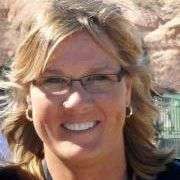 If there is ONE thing I like… it's C H A N G E! The four seasons and major holidays are my favorite times of the year to recharge — and redecorate. I mostly like to share frugal DIY ideas for seasonal home decorating and party planning (for both, indoors and outside). Because who doesn't enjoy entertaining at home?! But even if you don't host many parties, I think you'll appreciate my DIY hacks and clever ways to decorate your house for the major holidays including Halloween, Thanksgiving, Christmas. Because those are the times when people tend to have the most visitors and overnight houseguests.