This post may contain affiliate links. If you buy thru these links, we may earn a commission at no additional cost to you.
---
I was browsing through some of my favorite blogs today, and came across an oldie but a goodie written by Kevin (aka "The Homeless Guy") who lives here in Nashville.
You may recall that I've written about Kevin and how inspiring his site is to me… and others.
Today, I dug a little deeper on his site and found his Christmas Wish List…
Ever wonder what a homeless guy's wish list might consist of?
Hmmmmm….. Thanks Kevin for opening my eyes once again!
Don't miss Kevin's up-to-date blog called The Homeless Guy.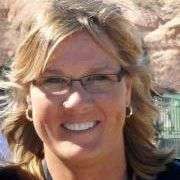 If there is ONE thing I like… it's C H A N G E! The four seasons and major holidays are my favorite times of the year to recharge — and redecorate. I mostly like to share frugal DIY ideas for seasonal home decorating and party planning (for both, indoors and outside). Because who doesn't enjoy entertaining at home?! But even if you don't host many parties, I think you'll appreciate my DIY hacks and clever ways to decorate your house for the major holidays including Halloween, Thanksgiving, Christmas. Because those are the times when people tend to have the most visitors and overnight houseguests.