This post may contain affiliate links. If you buy thru these links, we may earn a commission at no additional cost to you.
---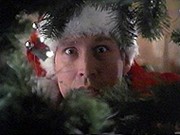 We all know someone who has tried to outdo Clark Griswold by "lighting up the neighborhood" at Christmastime, right?
Some of us even enjoy driving around admiring all of the holiday decorations and Christmas lights, looking for that one house that rises above the rest in terms of creativity and colorfulness.
The following homes have truly earned that distinction in their respective neighborhoods…
Check out these one-of-a-kind holiday light shows in:
Mason, Ohio
Boulder, Colorado
Saint John, Indiana
Dallas, Texas
Carson Williams — Mason, Ohio
Have you heard about Carson Williams yet?
For the third year in a row, he and his family have decorated their Mason, Ohio house on Winding Creek Court with 25,000 Christmas lights… AND set all the lights on timers to blink on and off in sync with a peppy tune.
If you live anywhere near Cincinnati (like my friend Suzie who tipped me onto this story), then you've probably seen this house in the local news, or even driven by yourself. (Hundreds of cars drive by the Williams house every night to see this one-of-a-kind display.)
But recently, the Williams' story went national after they were sought out for interviews on the Today Show, Inside Edition, and the Ellen DeGeneres Show — to name just a few.
Everyone wanted to know who was behind this really cool video that's been floating around the Internet for the past month or so. (Yes, even the national media loves this kind of "news"!)
Check out the Williams family on the Today Show with Matt Lauer, Katie Couric, and other Today Show hosts.
See for yourself… Here's the 2004 video that's been getting all of the attention lately.
The Williams family's 2004 display was synchronized to the music "Wizards In Winter" from Trans-Siberian Orchestra. It consisted of 16,000 lights, and 88 channels of Light-o-Rama.
Here's the 2005 video showing the Williams family's 2005 animated display of lights.
This year's synchronization is to the tune of Barbara Streisand's rendition of "Jingle Bells". The Williams' 2005 display consists of 25,000 lights 140 channels of Light-o-Rama.
The musical accompaniment is broadcast over a low-watt radio station and is only audible to people tuned in to a particular frequency. So, it doesn't disturb the neighbors. (The rapidly flashing lights may be another story, but they're only activated between 6pm and 10pm.)
How To Create Your Own Holiday Light Show
So, what's it take to create a 3-minute long synchronized music & lights show of your own?…
According to Carson Williams, it takes a good deal of preparation and set-up:
approximately two months to hook up the lights
3+ hours to sequence the Light-o-Rama channels to control the lights
over $3,500 in equipment and Christmas lights
$150/mo tacked onto his electric bill
ability to tap into a low-band radio station
a little bit of computer know-how
the curiosity to try your hand at some hi-tech decorating
Here are Carson's own directions for creating your own light show.
Check out these animated light kits you can buy.
All Good Things Must Come To An End
Unfortunately, the Williams' have chosen to unplug their Christmas light show for the remainder of the 2005 holiday season. The reason? There was a minor car accident in the cul-de-sac near the Williams' home on December 7th, and the large volume of traffic hindered the response time of emergency vehicles.
According to this dialogue between Carson Williams and his fans: "As I discussed on the Today show and everywhere I talked. One complaint and I would shutdown."
There was. And he did.
Listen to Carson Williams' candid interview with Dan Gaffney from WGMD in Delaware.
Check out Carson Williams' plans for 2006 here.
Alek Komarnitsky — Boulder, Colorado
Here's another interesting story (…and plenty of video footage and press coverage) from a guy named Alek Komarnitsky from Boulder, Colorado who last year "fooled the world" into thinking that anyone could control his blinking lights display from their own computers.
The unique twist to this story:
For 2005, he's come clean about how he did it, plus details about his all-new display for 2005 which consists of over 26,000 lights.
In addition, he's trying to raise money for Celiac Research — which is an intollerance to gluten (things like wheat/rye/oats/barley) — a disease that his two little boys are afflicted with. (Learn more about Celiac Disease vs wheat allergy.)
His story is quite comical… with a heart-warming touch in the end. (By the way, he respectfully acknowledges Carson Williams' own musical light display.)
Honorable Mentions In The Hi-Tech Holiday Decorating Category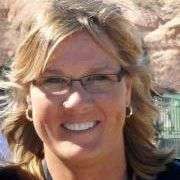 If there is ONE thing I like… it's C H A N G E! The four seasons and major holidays are my favorite times of the year to recharge — and redecorate. I mostly like to share frugal DIY ideas for seasonal home decorating and party planning (for both, indoors and outside). Because who doesn't enjoy entertaining at home?! But even if you don't host many parties, I think you'll appreciate my DIY hacks and clever ways to decorate your house for the major holidays including Halloween, Thanksgiving, Christmas. Because those are the times when people tend to have the most visitors and overnight houseguests.