This post may contain affiliate links. If you buy thru these links, we may earn a commission at no additional cost to you.
---
Following are some Thanksgiving Day songs and audio clips to make your Turkey Day a fun one!
First, some interesting Turkey facts…
45 million Turkeys are eaten each Thanksgiving.
22 million Turkeys are eaten each Christmas.
19 million Turkeys are eaten each Easter.
A 16-week-old Turkey is called a "fryer". A 5- to 7-month-old Turkey is called a "young roaster" and a 1-year-old Turkey is a "yearling". Any Turkey 15 months or older is called "mature".
Turkey breeding has caused Turkeys' breasts to grow so large that the Turkeys fall over.
A 15lb. Turkey consists of 70% white meat and 30% dark meat.
The most popular ways to serve leftover Turkey are: sandwich, stew, chili/soup, casserole, and burger.
The black-feathered (and thin) Wild Turkeys are not same as the white-feathered (very overweight) ones that we serve at Thanksgiving and other holidays.
Wild Turkeys can fly for short distances up to 55 miles per hour. Commercially raised Turkeys cannot fly (primarily because they are too top-heavy).
Turkeys can drown if they look up when it is raining.
Wild Turkeys can run 20 miles per hour.
Turkeys can see movement almost a hundred yards away.
Wild Turkeys spend the night in trees, flying to their roosts around sunset. They especially like Oak trees.
A Wild Turkey has excellent hearing & vision, and their field of vision is about 270 degrees.
Wild Turkeys were almost wiped out in the early 1900's. Today, there are Wild Turkeys in every state except Alaska.
And now, some Thanksgiving Day humor…
Listen to Bud Light's Real Men of Genius "Mr. Frozen Turkey Helpline Guy":
https://holidays.thefuntimesguide.com/files/Bud_Light_Real_Men_of_Genius_Mr_Frozen_Turkey_Helpline_Guy.mp3

AUDIO: Tim Cavanagh singing "Give Beef A Chance" on the Bob & Tom Show
Watch this video of Adam Sandler singing his Thanksgiving Song on Saturday Night Live:
Adam Sandler's Thanksgiving Song Lyrics
Love to eat turkey
Love to eat turkey
Love to eat turkey
'Cause it's good
Love to eat turkey
Like a good boy should
'Cause it's turkey to eat
So good
Turkey for me
Turkey for you
Let's eat the turkey
in my big brown shoe
Love to eat the turkey
At the table
I once saw a movie
With Betty Grable
Eat that turkey
All night long
Fifty million Elvis fans
Can't be wrong
Turkey turkey doo and
Turkey turkeydap
I eat that turkey
Then I take a nap
Thanksgiving is a special night
Jimmy Walker used to say Dynomite
That's right
Turkey with gravy and cranberry
Can't believe the Mets
traded Darryl Strawberry
Turkey for you and
Turkey for me
Can't believe Tyson
Gave that girl V.D.
White meat, dark meat
You just can't lose
I fell off my moped
And I got a bruise
Turkey in the oven
And the buns in the toaster
I'll never take down
My Cheryl Tiegs poster
Wrap the turkey up
In aluminum foil
My brother like to mas….ate
With baby oil
Turkey and sweet potato pie
Sammy Davis Jr.
Only had one eye
Turkey for the girls and
Turkey for the boys
My favorite kind of pant
Are corduroys
Gobble gobble goo and
Gobble gobble gickel
I wish turkey
Only cost a nickel
Oh I love turkey on Thanksgiving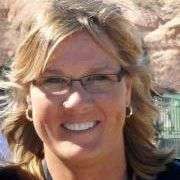 If there is ONE thing I like… it's C H A N G E! The four seasons and major holidays are my favorite times of the year to recharge — and redecorate. I mostly like to share frugal DIY ideas for seasonal home decorating and party planning (for both, indoors and outside). Because who doesn't enjoy entertaining at home?! But even if you don't host many parties, I think you'll appreciate my DIY hacks and clever ways to decorate your house for the major holidays including Halloween, Thanksgiving, Christmas. Because those are the times when people tend to have the most visitors and overnight houseguests.