This post may contain affiliate links. If you buy thru these links, we may earn a commission at no additional cost to you.
---
Stores and florists spend a lot of time promoting and selling things that you can quickly buy as a gift for your loved one on Valentine's Day. And most of those Valentines gifts are nice… and cute… but once Valentine's Day is over, the gift is rarely thought of again.
With a little creativity and effort, you can make a unique and wonderful gift for your Valentine that truly comes from the heart.
Making a homemade gift means so much more than something that is storebought — because it requires some time and effort on your part.
Here are 3 simple ideas for homemade Valentine gifts…
#1 – Make A Valentine Scrapbook
A scrapbook for Valentine's Day is a truly wonderful gift that your loved one will treasure for years to come.
It doesn't have to be a large full-size scrapbook that could take weeks to complete. A mini-scrapbook would make a great Valentine gift and take less time to create.
Making a scrapbook is very simple — here's how to do it:
Pick out some pictures that you want to use. For example, do you have some pictures of the 2 of you on vacation? How about pictures from another holiday — like Christmas? Anything that captured a special time in your lives together would be great to include in a scrapbook.
Once you've selected the pictures, pick a theme that you'd like to use for the scrapbook. Do you want to go with a traditional Valentine's theme? Or is there a theme that would be special for just the 2 of you?
Now that you know your theme for the scrapbook, gather supplies to make this theme come to life within the pages of your scrapbook. Look for stickers, die cuts, and fun papers to use. These can be found in any hobby or craft store. If you're a crafter, then you may already have some items around your home that you could use.
Finally, glue the pictures and the items that you've chosen for your theme onto the pages of your scrapbook. Try to keep the pictures in an order — based on time or place — so the book will flow as they're turning the pages and remembering the memories.
Here are 4 Valentine scrapbook layout ideas that would be fun to do.
DIY Valentine's Day Scrapbook
#2 – Make Valentine Candles
Candles make a great homemade gift for any occasion — but they can be made extra special as Valentines gifts.
Here's how:
Get a simple candlemaking kit at any hobby/craft store, plus any extras that you want to add.
Decide what color you want your candles to be. You can make your candles red, pink, or any color that is special or your loved one's favorite color.
As for scents, does your loved one have a favorite scent — like vanilla or lavender? You can use any essential oils that you already have, or buy a variety of candle scents that are specifically made to put into candles — so the aroma will fill the room as your candle burns.
You can even include wax shapes to your candle by adding them to the outside of the candle just before it fully hardens or put them into the wax after it has cooled a little bit.
Here are 40 simple candlemaking ideas that are really clever!
DIY Valentine's Day Candles - HGTV Handmade
#3 – Make A CD With Songs Or Photos
Making a music CD with songs that are meaningful to the 2 of you would cost very little and bring your Valentine good memories every time those songs are heard.
Here's how to do it:
Most computers come with a CD burner (software) included — so, other than buying a blank CD, there's really no other cost involved. For example, here's how to burn music to a CD using the free Windows Media Player.
You could buy Valentine CD labels, but you really don't need to. Just use a Sharpie to write on the CD itself, or use the free CD label that comes with most blank CDs.
And… if you don't want to make a music CD or a Valentine scrapbook, then you could make a CD with pictures or video clips on it — featuring just the 2 of you! It's not as complicated as it might seem. You can make it right at home on your computer. Here's how to copy photos to a CD using Microsoft Windows.
Want to create a mix CD using music downloaded from YouTube videos? Here's how.
How to Create an Audio CD For Dummies
You now have a few simple ways to make Valentines gifts extra special for you and your loved one.
The ideas I've mentioned are my favorite ways to make homemade Valentine gifts that are a step above anything you can buy in a store.
Make this Valentine's Day one that neither of you will ever forget!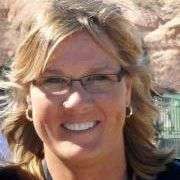 If there is ONE thing I like… it's C H A N G E! The four seasons and major holidays are my favorite times of the year to recharge — and redecorate. I mostly like to share frugal DIY ideas for seasonal home decorating and party planning (for both, indoors and outside). Because who doesn't enjoy entertaining at home?! But even if you don't host many parties, I think you'll appreciate my DIY hacks and clever ways to decorate your house for the major holidays including Halloween, Thanksgiving, Christmas. Because those are the times when people tend to have the most visitors and overnight houseguests.