This post may contain affiliate links. If you buy thru these links, we may earn a commission at no additional cost to you.
---
Bear with me here… but I have a novel idea. (IF I do say so myself!)
With all the hub-bub about Christmas Trees vs Holiday Trees, churches having (or not having) Sunday services on Christmas day, and all the other "politically correct" ways that people have tried to un-Christmas the holiday this year… I've got an idea!
What's say we keep Christmas for the Christians… bring the focus back to Christ and the REAL meaning of Christmas… and continue to celebrate Christmas Day on December 25th each year — with this one catch: NO PRESENTS!
That way, Christmas will be what it was always intended to be: a celebration of Christ's birth in its purest form (…for those who believe it, that is).
THEN….. (hold, on… it gets better!)
For all the givers and receivers of the world, all who like the "presents" side of Christmas and believe that Jolly Old St. Nick is the reason for the season… what's say we exchange gifts on New Year's Day each year?!
One thing's for sure, there'd be no muddying of the message. Christianity & political correctness would no longer play a role this annual day of gift exchange… and those who are presents-oriented will delight at having their own special day to give (and receive) til their hearts content!
It Works For Some…
All kidding aside, I actually know a family that does this. On Christmas Day, they go to church, celebrate Christ's birth, enjoy a nice brunch, and exchange one simple item per person… just because. Mostly they just enjoy their day together as a family.
Then, on New Year's day, they all get together again and exchange their "real" holiday gifts with each other. You know, all the FUN things they've heard each other talk about wanting or needing throughout the year… all purchased at rock-bottom prices because they got them at after-Christmas sales!
Is that not smart?
I absolutely LOVE it when people think "outside the box", and you've gotta admit… this is one heck of a non-traditional family, right?! They're willing to be "different" just for the sake of being different — while at the same time focusing on the real meaning of Christmas while finding a way to have FUN with the exchange of gifts at the same time — all without going broke!
Gift Givers Of The World Unite!
So 'cmon everyone… There's no need to be painted into a mold any longer. If you celebrate Christmas because you're a Christian and that day marks an important day in history for you and your family… then so be it. Enjoy that day to the fullest. Make the most of it and be at peace with the fact that you can celebrate Christmas without having to go all out buying extravagant gifts for everyone at the same time.
And if giving (and, of course, receiving) gifts is important to you. Then give till your heart's content on a separate day… just don't do it in the name of Christ. Let's call it "Merry New Year"!
Heck, remember how the day after Thanksgiving (also known as Black Friday) was the biggest shopping day of the year for 2005?… Well, if enough of us start celebrating Merry New Year, instead of Merry Christmas, then we're likely to see even MORE great deals and specials offered just in our honor! The retail industry will love us.
…you never know.
Must Read: Why Combining Holidays Is Good For Your Wallet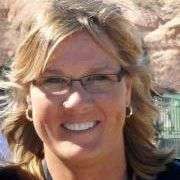 If there is ONE thing I like… it's C H A N G E! The four seasons and major holidays are my favorite times of the year to recharge — and redecorate. I mostly like to share frugal DIY ideas for seasonal home decorating and party planning (for both, indoors and outside). Because who doesn't enjoy entertaining at home?! But even if you don't host many parties, I think you'll appreciate my DIY hacks and clever ways to decorate your house for the major holidays including Halloween, Thanksgiving, Christmas. Because those are the times when people tend to have the most visitors and overnight houseguests.