This post may contain affiliate links. If you buy thru these links, we may earn a commission at no additional cost to you.
---
Thanks to USA Today, you can now view all the TV ads that were run during SuperBowl XXXIX.
Plus, you can vote on your most and least favorites.
Everything about the SuperBowl XXXIX ads is right here in one place for you.
See how all the ads ranked. Check out the ads you DIDN'T see during the Super Bowl. And take a look at previous year's winners.
Apparently there were 55 SuperBowl commercials this year… and I've viewed them all. My favorites are:
Bud Light – Cedric starting a new dance craze called the "designated driver"
Bud Light – Guys at ballgame using camera phone to taunt their buddy (& vice versa)
Ford – Cop finds frozen mustang
Career Builder – "working with monkeys" ads
FedEx – the best way to make a Superbowl Commercial
McDonalds – Abraham Lincoln french fry
Anheuser-Busch – salute to the troops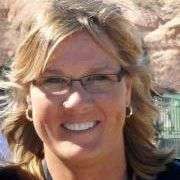 If there is ONE thing I like… it's C H A N G E! The four seasons and major holidays are my favorite times of the year to recharge — and redecorate. I mostly like to share frugal DIY ideas for seasonal home decorating and party planning (for both, indoors and outside). Because who doesn't enjoy entertaining at home?! But even if you don't host many parties, I think you'll appreciate my DIY hacks and clever ways to decorate your house for the major holidays including Halloween, Thanksgiving, Christmas. Because those are the times when people tend to have the most visitors and overnight houseguests.