This post may contain affiliate links. If you buy thru these links, we may earn a commission at no additional cost to you.
---
When it comes to Halloween costumes, the way I see it, you can:
or
Choose to be just like everyone else.
Either way, here's what you want to know about the top Halloween costume ideas this year…
NOTE: This post was written in 2007, so it reflects the most popular costumes at that time. Take note… If you "dare to be different" from everyone else this year costume-wise, then these would make great retro Halloween costume ideas!
Top Halloween Costumes
If search engine queries are any indication (and they generally are), then here are the top Halloween costumes you'll find when you're out trick or treating and attending Halloween parties this year:
1. Hannah Montana costume
2. High School Musical costumes
3. Sharpay costume
4. Dog the Bounty Hunter costume
5. Flintstones costumes
6. Reno 911 costumes
7. Scooby Doo costumes
8. GEICO Caveman costumes
9. Power Ranger costumes
10. Addams Family costumes
11. Star Trek costumes
12. Wilma Flintstone costume
13. I Love Lucy costume
14. Ben 10 costume
15. Fred Flintstone costume
16. I Dream of Jeannie costume
17. Gabriella costume
18. Sponge Bob costumes
19. Charlie's Angels costumes
20. Marge Simpson costume
Source: Yahoo
So, you can dare to be different by making sure that your Halloween costume is NOT one of those. Or, you can be part of the "in" crowd by buying (or making) one of those costumes for yourself.
Oh, and for what it's worth… I've heard all the kids around here talking about wanting a Transformers costume!
Got a dog? Check out the top Halloween costumes for dogs and top Halloween costumes for dog owners.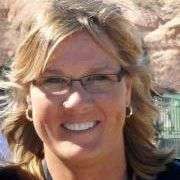 If there is ONE thing I like… it's C H A N G E! The four seasons and major holidays are my favorite times of the year to recharge — and redecorate. I mostly like to share frugal DIY ideas for seasonal home decorating and party planning (for both, indoors and outside). Because who doesn't enjoy entertaining at home?! But even if you don't host many parties, I think you'll appreciate my DIY hacks and clever ways to decorate your house for the major holidays including Halloween, Thanksgiving, Christmas. Because those are the times when people tend to have the most visitors and overnight houseguests.