This post may contain affiliate links. If you buy thru these links, we may earn a commission at no additional cost to you.
---
According to The Flower Doctor, here are the appropriate types and colors of flowers that you should give on Valentine's Day:
If you've been madly in love for years, traditionally the best floral gift is a dozen red roses
If you've just met someone, some colorful daisies might be the perfect floral expression.
If you have a secret admirer, maybe you want to give them a pink rose that might help symbolize a love that you want to grow.
Remember this:
Red roses for sweethearts.
Pink roses from an admirer.
Carnations for a first date.
Now, for a few more tips like this from The Flower Doctor…
Get Valentine Flower Tips From The Expert
The Flower Doctor is available to answer your questions about flowers!
Just call (or email) the Flower MD Hotline:
On February 14th and 15th, from 8am to 8 pm (CST) you can call (888-FlowrMD) or email The Flower Doctor, Bridget Behe, for professional answers on any flower care questions you might have. Source
More Great Valentine Flower Tips In These Videos:
Valentine's Day Gift Ideas: Flowers, DIY Floral Bouquet and Buying Tips
Tips for Valentine's Day flowers - Angie's List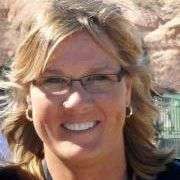 If there is ONE thing I like… it's C H A N G E! The four seasons and major holidays are my favorite times of the year to recharge — and redecorate. I mostly like to share frugal DIY ideas for seasonal home decorating and party planning (for both, indoors and outside). Because who doesn't enjoy entertaining at home?! But even if you don't host many parties, I think you'll appreciate my DIY hacks and clever ways to decorate your house for the major holidays including Halloween, Thanksgiving, Christmas. Because those are the times when people tend to have the most visitors and overnight houseguests.