This post may contain affiliate links. If you buy thru these links, we may earn a commission at no additional cost to you.
---
I've been writing about Halloween for years now.
And I've seen some pretty cool Halloween stuff.

The following jack-o-lanterns are the coolest pumpkins I've ever seen!…
Most of these I've never seen in person… only in photographs. Well, except for the baseball cap wearing bubble blowing pumpkin. I made a version of that one a couple years ago.
The best part: these pumpkin carvings can be used to provide inspiration for other fun ways to carve pumpkins.
Please let me know if you find other cool Halloween pumpkins and jack-o-lanterns.
[Click photos to see photo credits.]
A gory skeleton skull inside a freshly carved pumpkin
Pumpkin Man – made from lots of pumpkins of various sizes
Jack-o-lantern hell – tiny pumpkins burning inside
A pumpkin-eating pumpkin
A smiley cheshire cat carved out of 2 pumpkins
A spooky haunted Halloween pumpkin.
A fun computer pumpkin
And now, my all-time favorite: The Cheeseburger Pumpkin!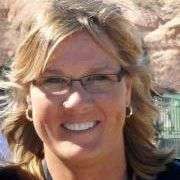 If there is ONE thing I like… it's C H A N G E! The four seasons and major holidays are my favorite times of the year to recharge — and redecorate. I mostly like to share frugal DIY ideas for seasonal home decorating and party planning (for both, indoors and outside). Because who doesn't enjoy entertaining at home?! But even if you don't host many parties, I think you'll appreciate my DIY hacks and clever ways to decorate your house for the major holidays including Halloween, Thanksgiving, Christmas. Because those are the times when people tend to have the most visitors and overnight houseguests.