This post may contain affiliate links. If you buy thru these links, we may earn a commission at no additional cost to you.
---
When I was a kid, my friends and I used to like to dress up as a group for Halloween. We'd pick a theme such as a favorite cartoon or movie, and then pick characters from it that we would all dress up as and go out trick-or-treating — as a group.
These days, lots of adults have fun dressing up as group for Halloween, or as a couple.
If you'll be going to a Halloween party (or two), then you'll probably want to dress up. Finding some unique and interesting group Halloween costumes is one way to make the evening even more exciting for you and your friends.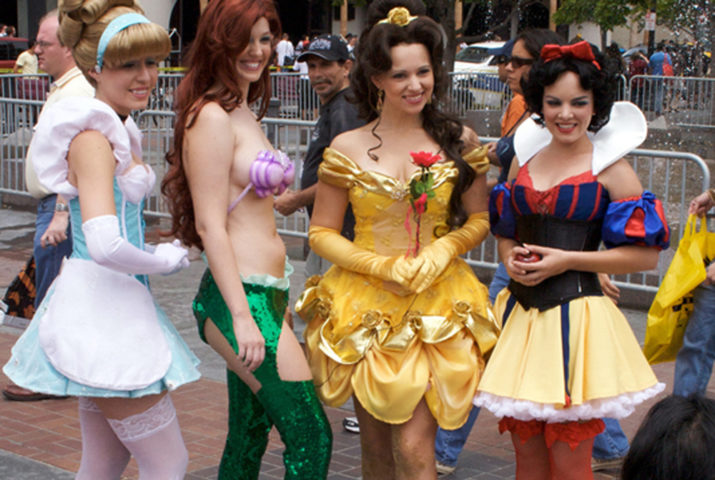 Following are some amazing ideas for one-of-a-kind group Halloween costumes for adults and kids that you can buy (if it's last-minute)… or make yourself (if you have a little bit of time)!
  Pirate Group Costumes
Pirates of the Caribbean is a great group costume idea. Pirates can be particularly fun and give you the opportunity to break out all those funky scarves you've got buried in your sock drawer. The cool thing about dressing up as a pirate is nearly everyone has scarves, and gold loop earrings, and a pair of black boots. And whatever you're missing, there are lots of unique pirate accessories online. This is one of the easier costumes to put together quickly.
DIY Group Pirate Costume Ideas:
  Pacman & Ghosts Group Costume
This has to be my all-time favorite when it comes to group costumes. Check out this DIY Pac Man costume video and you'll see why.
DIY Pacman Group Costume Ideas:
  Superheroes Group Costume
There are tons of superhero Halloween costumes available. What makes this idea so fun is that if your group includes kids, there are plenty of superhero costumes available for them as well. So if you are going as a family, this can be a really great group Halloween costume idea!
DIY Superhero Group Costume Ideas:
  Barbie and Friends Group Costume
Okay, granted this one is more geared towards the kids rather than adults, but I have seen adults dressed as Barbie as well. The really exciting thing about dressing up like Barbie and friends is that with all the fantasy themed Barbies out there now (such as Mariposa Barbie, and the Barbies from Mermaidia who are of course mermaids), there are several different costume choices available to you.
DIY Barbie Costume Ideas:
Crayons or Crayon Box Group Costume

Another fun group Halloween costume idea for children and adults alike is to dress up like a crayon, or a box of crayons. I've seen this one done on more than one occasion — usually by adults, but occasionally by children and families. I can see where dressing up like a box of crayons would be great for a large family or group.
DIY Crayon Costume Ideas:
This can be a truly exciting group Halloween costume choice since the gals can dress as either female gangsters or flappers. Another nice thing about 1920's gangster costumes is you can either rent, buy, or make your costume quite inexpensively.
DIY Gangster Costume Ideas:
Disney Characters Group Costume
This one can encompass a lot of different ideas,
but most people choose characters from the popular Disney animated movies such as the Little Mermaid, Cinderella, Sleeping Beauty, Toy Story or the Lion King — to name a few.
DIY Disney Character Costume Ideas:
  Harry Potter Group Costume
This is a great group Halloween costume idea because there are so many different characters besides the main 3: Harry, Hermione, and Ron. Thinking along these same lines, a creative group could choose any favorite movie and then either make (my favorite) or purchase costumes featuring characters from that movie.
DIY Harry Potter Costume Ideas:
A Coneheads group costume is another one of my personal favorites. If you haven't seen the Coneheads movie, just one viewing should give you lots of ideas for how to dress up like a Conehead. Of course, there are also all the old Saturday Night Live skits as well — which is where the idea for the movie originally came from. The best part is that Conehead costumes are also relatively easy to make. Along these same lines, don't overlook The Simpsons… all you need is a bald head painted yellow and some Simpson eyeballs!
DIY Coneheads Or Simpsons Costume Ideas:
  Wizard of Oz Group Costume
Wizard of Oz costumes are a classic family favorite. There are options for both children and adults. And, like most costumes, you can buy the costume itself, or make your own. There are plenty of Wizard of Oz accessories available online!
DIY Wizard Of Oz Costume Ideas:
Even More Group Halloween Costume Ideas
If none of the above ideas strikes your fancy, you're sure to find lots more here. Following are the best places to find group Halloween costume ideas… there are literally hundreds!:

Halloween Costume Ideas For Groups
Group Costume Ideas That Are Cheap, Easy, and DIY

10 Ideas For Group Halloween Costumes (plus 10 more here)
Coordinated Group Costume Ideas

Fun Group Halloween Costumes

19 Costume Ideas For Couples And Groups

Coolest Group Halloween Costume Ideas

Dozens Of Halloween Costumes For Couples & Groups
Group Halloween Costumes For Families

Unique Homemade Halloween Costumes For Couples


Really Awesome Couples Costumes

50 Couples Halloween Costumes That Rock
Unique Group Halloween Costumes For Work

Group Costume Ideas By Theme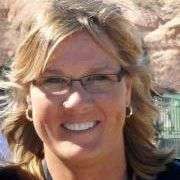 If there is ONE thing I like… it's C H A N G E! The four seasons and major holidays are my favorite times of the year to recharge — and redecorate. I mostly like to share frugal DIY ideas for seasonal home decorating and party planning (for both, indoors and outside). Because who doesn't enjoy entertaining at home?! But even if you don't host many parties, I think you'll appreciate my DIY hacks and clever ways to decorate your house for the major holidays including Halloween, Thanksgiving, Christmas. Because those are the times when people tend to have the most visitors and overnight houseguests.