This post may contain affiliate links. If you buy thru these links, we may earn a commission at no additional cost to you.
---
Tired of seeing the same old 'typical' Halloween costumes year after year?
Me too.
I mean, even this little piggy has a new Halloween mask this year!
Listen to Bud Light's Real Men of Genius "Mr. After Halloween Costume Shop Salesman":
https://holidays.thefuntimesguide.com/files/Bud_Light_Real_Men_of_Genius_Mr_After_Halloween_Costume_Shop_Salesman.mp3

Following are all the best funny, sexy & do-it-yourself Halloween ideas for kids, adults, couples, and their pets — including some of the coolest dog costumes around.
Whether you decide to purchase one of these out-of-the-ordinary Halloween costumes online, or make 'em yourself, you'll get a lot of attention wearing one of these:
Funny Halloween Costumes For Adults
Costumes For Adult Couples & Groups
Plus Size Costumes For Adults
Adult Sexy or Risque Costumes
Pet Costumes For Halloween & More
Easy-to-Make Costumes For Kids
Funny Halloween Costumes For Adults
You'll find lots of fun ideas here:
Costumes For Adult Couples & Groups
Whether you're looking for matching spouses costumes that complement one another or several outfits that various members of your family or group can wear… check here first:
Plus Size Costumes For Adults
These Halloween costumes accommodate larger sized men and women, including pregnant ladies — there's plenty of room to grow:
Adult Sexy or Risque Costumes
If you're looking to push the envelope a bit, try these slightly risque or sexy adult costumes for men and women:
Pet Costumes For Halloween & Other Occasions
Whether you get dressed up yourself or not this year, it might be fun to dress your dog in a costume and take him along when you're out Trick or Treating with the kids. Try these on for size:
Easy-to-Make Costumes For Kids
Kids costumes are easy to find online, but easy-to-make kids costumes are harder to come by. Here are some DIY kids Halloween costumes to try:
Even More Unique Halloween Costume Ideas
 How To Come Up With The Best Halloween Costume… Ever!

 Current Trends: Top Halloween Costumes For Adults & Kids
 Worst Halloween Costumes… Ever!
 How To Photograph Kids Wearing Costumes
 Top DIY Pregnant Halloween Costumes For Expectant Moms
 Basic Household Supplies For DIY Halloween Costumes

 Top Halloween Costumes According To The Experts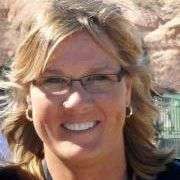 If there is ONE thing I like… it's C H A N G E! The four seasons and major holidays are my favorite times of the year to recharge — and redecorate. I mostly like to share frugal DIY ideas for seasonal home decorating and party planning (for both, indoors and outside). Because who doesn't enjoy entertaining at home?! But even if you don't host many parties, I think you'll appreciate my DIY hacks and clever ways to decorate your house for the major holidays including Halloween, Thanksgiving, Christmas. Because those are the times when people tend to have the most visitors and overnight houseguests.