This post may contain affiliate links. If you buy thru these links, we may earn a commission at no additional cost to you.
---
Pumpkin Pie Shots are alcoholic drinks that are great to serve around Halloween and Thanksgiving time.
You just need equal parts of:
Layer the shots in a clear glass, and there you have a Pumpkin Pie Shot!
In this video, you can see how Pumpkin Pie Shots are made by a professional bartender:
How to Make Shots - Pumpkin Pie Shot
Did you watch til the end?
The cinnamon and flames add a nice touch, don't they?
Just be careful, if you try this at home.
Here's a flaming Pumpkin Pie Shot gone wrong!
This is a similar recipe for non-layered Pumpkin Pie Shots.
In this next video, see how to make Pumpkin Drink Skewers to place in Halloween drinks.
Think of them as tiny pumpkin-shaped drink stirrers or stir sticks.
What you need:
Clementines
Red food coloring
Sticks or skewers
Another alternative to making pumpkin skewers is to make drink gremlins!

 
Here are some more ways to make Halloween drinks even spookier.
More Fun Halloween Drinks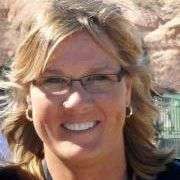 If there is ONE thing I like… it's C H A N G E! The four seasons and major holidays are my favorite times of the year to recharge — and redecorate. I mostly like to share frugal DIY ideas for seasonal home decorating and party planning (for both, indoors and outside). Because who doesn't enjoy entertaining at home?! But even if you don't host many parties, I think you'll appreciate my DIY hacks and clever ways to decorate your house for the major holidays including Halloween, Thanksgiving, Christmas. Because those are the times when people tend to have the most visitors and overnight houseguests.