This post may contain affiliate links. If you buy thru these links, we may earn a commission at no additional cost to you.
---
Several years ago, Jim and I started sending care packages to U.S. military service men and women — usually to soldiers we didn't know, and one year to our nephew who was serving in Iraq at the time.
As a result what we've learned firsthand, we have compiled a great collection of ideas to help others make one-of-a-kind care packages for U.S. troops serving overseas.
Here are our best tips:
How To Find Military Addresses For U.S. Troops Who Would Like To Receive Holiday Care Packages
If you want to send a holiday care package to the Troops, but don't know where to send it, here's how to find the address of a U.S. service member.
Military Care Packages – Tips For Sending Food & Other Items To U.S. Troops
If you'll be sending food, like baked goods, here are a few things to keep in mind. Plus some tips before you mail your care package.
Fun New Gift Ideas For Military Soldiers And Their Family Members
Whether your soldier has returned home already or they are still serving in the U.S. Military, these military gifts would probably be appreciated by the soldiers themselves, as well as military friends and family members.
Support Our Troops: Send 'Em A Fun Holiday Care Package
Here's what we sent in a mega-sized care package to U.S. soldiers that we didn't know.
Gift Baskets To Send To Military APO's and FPO's
Sometimes the best gift is also the easiest gift to send to someone far away …like a gift basket! The following military gift baskets really take the cake because a) they're combo gifts, b) they're filled with all the best items, and c) they're the quickest & easiest gift to send.
Before You Send Care Packages To U.S. Military Soldiers…
Did you know that you can get free envelopes and supplies to ship items to U.S. servicemen and women? In fact, there are some things you should consider when sending care packages over the holidays. Here are some little-known facts about sending items to U.S. Troops overseas.
Great Ideas For U.S. Soldiers Care Packages
These are the best items recommended for military care packages, including: a) the types of items that American soldiers need most, b) which items are the easiest for male and female soldiers to utilize, and c) items that might sound like a great idea but for one reason or another are not wise to send to soldiers.
More Tips For Sending Military Care Packages In These Videos
This video shows some general tips before you send a military care package overseas:
Here's a fun idea! Send a little something to U.S. military dogs:
This video provides some great tips for dealing with deployment and sending care packages: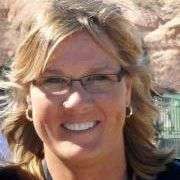 If there is ONE thing I like… it's C H A N G E! The four seasons and major holidays are my favorite times of the year to recharge — and redecorate. I mostly like to share frugal DIY ideas for seasonal home decorating and party planning (for both, indoors and outside). Because who doesn't enjoy entertaining at home?! But even if you don't host many parties, I think you'll appreciate my DIY hacks and clever ways to decorate your house for the major holidays including Halloween, Thanksgiving, Christmas. Because those are the times when people tend to have the most visitors and overnight houseguests.