This post may contain affiliate links. If you buy thru these links, we may earn a commission at no additional cost to you.
---
Santa pictures are always worth a good laugh — especially when kids are involved!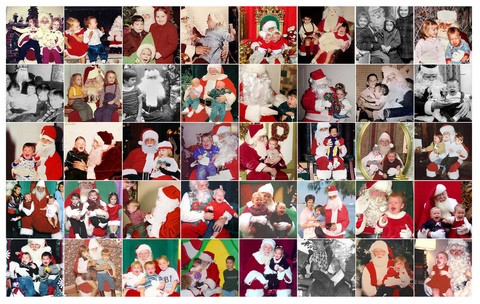 Following are some of my favorite funny Santa pictures…
Santa Pictures
While there are a few Santa pictures with screaming kids, most of these feature Santa Claus caught in some interesting places or other strange predicaments.
These are my favorite laugh-out-loud Santa pictures.
Enjoy!
Imagine seeing these guys running down the street. They both completed a 5k race in full costume:
Bum Santa before a holiday swim event: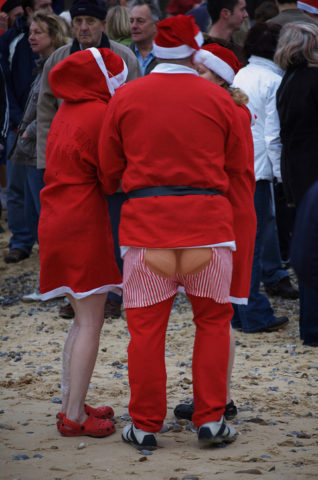 Santa Claus is dead?! A traumatic event for a child who truly believes yes, there is a Santa Claus:
Oops, there it is! Santa's wardrobe malfunction:
What?… Santa died in a chimney fire?!  (That's just not right): 
What's with Santa's beard? (…that looks like it got caught in a snow blizzard) And are those fake teeth?!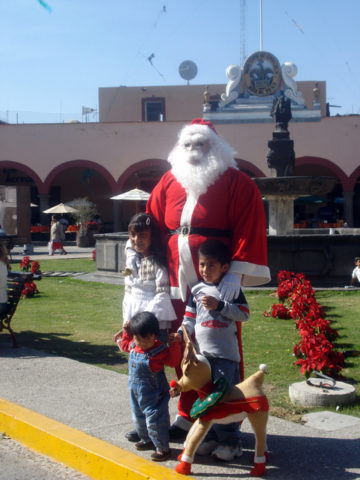 Admit it, if you saw this on Santa Rita Blvd, you too would be laughing! Santa delivering gifts on a motor scooter: 
Oh the horror – a flashing Santa Claus. Okay, who wants to sit on Santa's lap?… 
Santa's got bad breath. And he looks funny too:
Who says there has to be a sleigh? Who says there has to be a chimney?…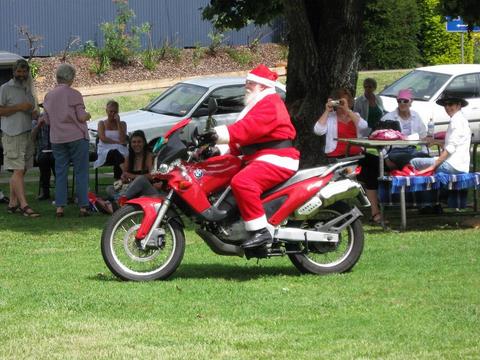 The best Santa expressions with screaming kids:
Okay, so the kids hated it, but we got the picture! And you can almost see Santa in the photo too: 
Just for laughs, check out the Top 10 Ways Not To Visit Santa Claus to see funny photos of each:
Bloody murder scream – one child, one Santa, and plenty of screams to go around
 
The screaming choir – multiple kids crying in Santa's presence in unison
 
No escape – Santa's lap is the last place the child wants to be
 
Slip sliding away – kids trying to squirm away from Santa Claus
 
The scream and reach – kids reaching for mommy to rescue them
 
What's your problem? – Santa's had enough
 
The scream and stare – kids in pure disbelief… and terror
 
I'm trying to be good – says the child who clearly does not want to be there
 
I gotta get out of here – kids who've managed to escape Santa's grip
 
This ain't worth minimum wage – frustrated Santas
I've been involved in RVing for 50 years now — including camping, building, repairing, and even selling RVs. I've owned, used, and repaired almost every class and style of RV ever made. I do all of my own repair work. My other interests include cooking, living with an aging dog, and dealing with diabetic issues. If you can combine a grease monkey with a computer geek, throw in a touch of information nut and organization freak, combined with a little bit of storyteller, you've got a good idea of who I am.