This post may contain affiliate links. If you buy thru these links, we may earn a commission at no additional cost to you.
---
There's kind of a fine line between sexy Halloween costumes and trashy Halloween costumes.
So, what's the real difference?
Well, many view Halloween as the one time of year that it's safe to unleash your wild side.
And for some, that means sexy Halloween costumes.
For others it means trashy Halloween costumes.
Sexy vs Trashy
This video highlights the differences between the 2 types of Halloween costumes by featuring some interesting views from men.
It's a good way to see what average people think of as trashy, compared to Halloween costumes that are truly sexy and fun.
Want All Eyes On You & Your Sexy Halloween Costume?…
This next video provides some hot & sexy hair and makeup ideas to go with your super-sexy Halloween costume.
Here's how to get that sexy Playboy makeup look:
Sexy Playboy Make-Up Look | Kandee Johnson
Sexy Halloween Costumes: Fun In The Bedroom
The real question is… Why wear your favorite sexy Halloween costume only on one day of the year?
You can have Halloween all year long by taking those sexy Halloween costumes into the bedroom?!
This video shows which Halloween costumes work best in the bedroom: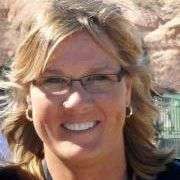 If there is ONE thing I like… it's C H A N G E! The four seasons and major holidays are my favorite times of the year to recharge — and redecorate. I mostly like to share frugal DIY ideas for seasonal home decorating and party planning (for both, indoors and outside). Because who doesn't enjoy entertaining at home?! But even if you don't host many parties, I think you'll appreciate my DIY hacks and clever ways to decorate your house for the major holidays including Halloween, Thanksgiving, Christmas. Because those are the times when people tend to have the most visitors and overnight houseguests.