This post may contain affiliate links. If you buy thru these links, we may earn a commission at no additional cost to you.
---
Throwing a zombie invasion party — for Halloween or any time of year — is the perfect way to infect your friends with a little undead fun!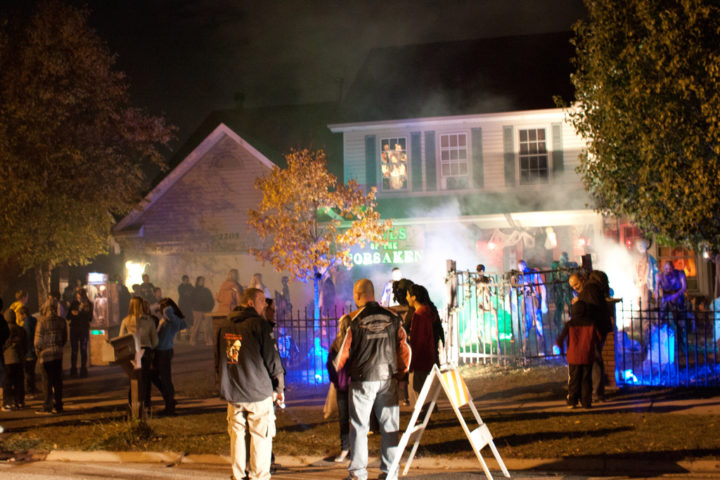 I encourage you to go beyond simply asking your party guests to wear zombie-themed costumes though.
Instead, take it to the next level and zombify your party with:
Zombie party invitations
Zombie party food
Zombie party decorations
Zombie party favors
Here are some fun ideas for planning your very own Zombie Apocalypse party…
Zombie Party Invitations
Create custom invitations to let your Zombie Apocalypse party guests know they have been infected (invited) to your party.
Make sure to include all of the pertinent info: date, time, and location.
Also, make it clear that all party guests should come dressed in zombie costumes.
Here are 4 sample wording ideas for your zombie party invitations:
Caution: The Undead Have Risen And They Are Ready To Party!
Join The Undead For A Fright You Won't Forget
Fri., Oct. 31st @ 8PM
Quarantine Protocol begins: Friday, October 31st @ 8PM
Beware: Zombie Apocalypse Is Coming
Caution: Zombie Outbreak Area
Enter Jim and Lynnette's at your own risk
Fri., Oct. 31st @ 8PM
Disinfection Protocol Begins: Friday, October 31st at 8PM
Come Ready To Party… Bring Brains!!!
Sites like Evite, Zazzle, and Party City have unique Halloween invitation templates you can use.
Zombie Party Decorations
Turn your home into a haven for the undead by incorporating a number of different bloody decorations and zombie props into your home decor.
Here are 5 fun ideas for DIY zombie party decorations:
Best Resources For Halloween Props & DIY Special Effects

 
Zombie Party Favors & Food
There are lots of fun things you can do with hand molds, foot molds, and brain molds. The end results is creepy — yet very very tasty — zombie food!
Here are some ideas to get you started:
Jello Brain: Brain molds can be purchased for only a few dollars at local stores near Halloween. Create realistic brains with red jello, or make a brain cake or brain cupcakes instead!
Deviled Egg Eyes: Make your favorite deviled egg recipe, but add blue food coloring to the yolks to make them go green. Add a sliced olive to each egg and draw on red squiggly lines to the whites to create bloodshot zombie eyes.
Zombie Fingers: Pigs-in-a-blanket or cookies can be turned into severed fingers by adding sliced almonds to the ends of finger-shaped foods to create the appearance of fingernails. Serve with marinara sauce or red icing for an added bloody touch.
Brain Juice: Serve green-colored punch or koolaid with a label that says "brain juice" to quench your guests' thirst.
Zombie Survival Kits: Protect your guests by giving them their own survival kits as party favors. Add small packets of colored candies with labels such as "Infection Protection," "Anti-Viral Tabs," and "Antibiotics." Add single packets of tea, Pez candy, beef jerky, or granola bars — as individual rations. Include soap, lotion, or hand sanitizers as "Zombie Repellent." Items like dental floss, matches, birthday candles, bandaids, energy drinks, and other survival-related items can further expand your zombie party favor kits.
Zombie invasion parties provide an exciting theme for a Halloween party. You will definitely give your party-goers a thrill they won't forget!
The most important thing when planning for your zombie apocalypse party is to have fun. You may even want to invite some of your friends over in advance and make decorating a group effort.
The great thing about a zombie apocalypse theme is it works for both kids and adult parties alike.
By using a variety of zombie-themed decorations and treats, you'll make your party the most exciting place to be this Halloween!
More Zombie Apocalypse Party Tips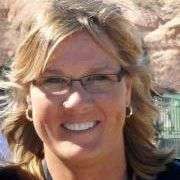 If there is ONE thing I like… it's C H A N G E! The four seasons and major holidays are my favorite times of the year to recharge — and redecorate. I mostly like to share frugal DIY ideas for seasonal home decorating and party planning (for both, indoors and outside). Because who doesn't enjoy entertaining at home?! But even if you don't host many parties, I think you'll appreciate my DIY hacks and clever ways to decorate your house for the major holidays including Halloween, Thanksgiving, Christmas. Because those are the times when people tend to have the most visitors and overnight houseguests.