This post may contain affiliate links. If you buy thru these links, we may earn a commission at no additional cost to you.
---
Need a creative gift idea for someone?
Check out these colorful cartoon prints. They can be personalized, and they make great (somewhat comical) keepsakes for people of all ages.
Aside from the standard pictures such as you (or your friend or relative) sitting behind a messy desk with a bulletin board that displays messages that you personally write, or a kids' sports coach surrounded by little ones in personalized uniforms in a meaningful color, or a golfer personalized "to a tee" by you… there are all sorts of practical and/or funny ways that you could use these as gifts.
For example, if a friend with a good sense of humor has recently undergone surgery and all went well, then personalize the operating room print with a couple of witty sayings.
The best part is all you have to do is pick out the "theme" (doctor, lawyer, grandparents, office desk, sisters, sports field, etc.), then leave it up to the professionals to get creative and artfully depict you or your friend in the action. You can personalize it in a creative way, and give it as a meaningful gift… or even as a prank for someone with a sense of humor.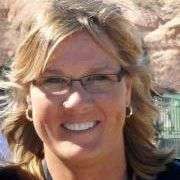 If there is ONE thing I like… it's C H A N G E! The four seasons and major holidays are my favorite times of the year to recharge — and redecorate. I mostly like to share frugal DIY ideas for seasonal home decorating and party planning (for both, indoors and outside). Because who doesn't enjoy entertaining at home?! But even if you don't host many parties, I think you'll appreciate my DIY hacks and clever ways to decorate your house for the major holidays including Halloween, Thanksgiving, Christmas. Because those are the times when people tend to have the most visitors and overnight houseguests.