---
This post may contain affiliate links. If you purchase through these links, we may earn a small commission at no additional cost to yourself.
---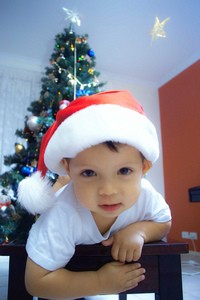 Christmas is a joyous time of the year filled with gifts and gatherings — where people enjoy the fellowship of family and friends. The classic image of Christmas is watching children opening gifts with wide eyes and wide smiles as the whole family gathers around the Christmas tree.
But for many, this wonderful time of year falls short — with feelings of solitude, loneliness and even worry about where the next meal is going to come from. For a family in desperate need, there will be very little thought given to Christmas this year, let alone gifts for the children.
Why not make this a memorable Christmas for a person or a family in need? Help somebody if you can.
With the current economy, many have lost their jobs, their homes, and much more.
Good news!…
Finding someone in need who could really use a helping hand is easy.
All it takes is opening your heart and asking…
Here are some ways you can find a deserving family or individual to do something special for this holiday season:
Even if you don't select one of the above charities, you can get even more great ideas for ways to help simply by viewing all the options on their sites.
Here's another fun idea: send a care package to U.S. Troops!

 
Helping Locally
Many of the same ideas highlighted on the websites above can be used closer to home as well  — right in your own community or even your own neighborhood!
An easy way to find a person or family in need is to contact a few churches near you. Or, just ask around wherever you are — like the PTA, daycare, YMCA, at the library.
You may even want to ask at your local fire department if they know of a particularly needy family that may have suffered a house fire or medical emergency recently.
Is there an elderly person living alone nearby? "Adopt" them for an evening of Christmas companionship. There are no requirements, nothing fancy is expected of you. Just take them a plate of Christmas dinner or holiday treats. You will make their day!
Finding a suitable recipient is actually the easy part. Making that first heartfelt move to spread joy to someone else (especially if it's someone you don't know very well)… that's the hard part.
However, once you experience the true appreciation felt by those in need, you will quickly become addicted and I'll bet you will want to find other ways — either throughout the year or next Christmas — to bring a smile to someone else like that again!
The satisfaction you get from helping someone else (either anonymously, or not) just because you can makes you feel warm all over.
My Story
Back in time, some 52 years ago, our young family of 6 was living in northern Minnesota — where the winters are unusually cold, long, and often cruel. Doing the right thing for his family, my father made sure that everyone including his young wife was inoculated against the crippling disease called Polio. The new "live" vaccine will protect them, or so he thought.
Dad at age 40 was deemed too old to be stricken with Polio, so pursuant to Health Department instructions, he didn't receive protection from the paralyzing disease that was running rampant across the country at the time.
Being surround by a sizable family — all of whom had been injected with this wonder drug — the fallacy of his assumed safety quickly became apparent as he was stricken severely with 2 forms of paralysis that would land him in the hospital for months and leave him permanently disabled for life.
With Christmas just around the corner, survival was considerably more important than foolish trinkets under the Christmas tree. With the nearest relatives being far away in Canada, how was this family going to survive?
Enter the beauty and generosity of giving…
Local organizations, charities, and neighbors alike all chipped in to make this as normal a Christmas as they possibly could for this family. Christmas morning arrived with the family Christmas tree decked out in all its wondrous glory and a mountain of gifts and goodies that would take hours to be passed out and unwrapped.
In later years, mom actually said the bounty was so overwhelming that at some point in time one of the 4 children pleaded, "Mom, do we have to open more presents?"
Back to my family that winter in 1957…
We eventually became a family of 7. Dad lived a full life and our family has done well through the years. We all remember the hardships endured during that period of our lives and none of us will ever forget the overwhelming generosity of others that one very memorable Christmas.
I've been involved in RVing for 50 years now — including camping, building, repairing, and even selling RVs. I've owned, used, and repaired almost every class and style of RV ever made. I do all of my own repair work. My other interests include cooking, living with an aging dog, and dealing with diabetic issues. If you can combine a grease monkey with a computer geek, throw in a touch of information nut and organization freak, combined with a little bit of storyteller, you've got a good idea of who I am.