This post may contain affiliate links. If you buy thru these links, we may earn a commission at no additional cost to you.
---
Want to see some outside-the-box ways to carve a pumpkin for Halloween?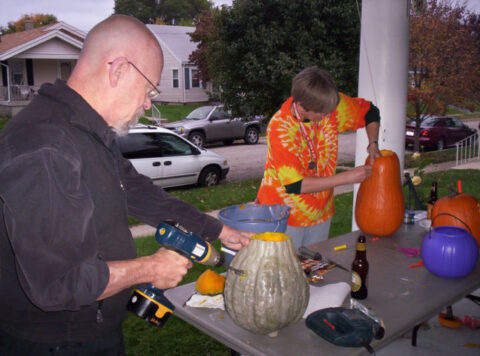 Each video below features the unique pumpkin carving techniques used by people who are skilled with power tools!
First up, Chris Grundy, Amy Matthews, Jason Cameron and others from the DIY Network share their creative tips for DIY pumpkin carving in these videos.
See how to use to dremel tool to trace a pumpkin stencil onto a pumpkin:
Check out Ahmed Hassan's tips for one-of-a-kind pumpkin carving:
Perhaps the easiest way to use power tools for pumpkin carving is to simply use hole saws in various sizes, as seen here:
Here's a fun collection of pumpkin carving ideas using power tools:
For more great pumpkin carving tips, check out All The Best Pumpkin Carving Tools – From Carving Kits To Power Tools!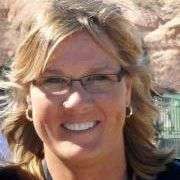 If there is ONE thing I like… it's C H A N G E! The four seasons and major holidays are my favorite times of the year to recharge — and redecorate. I mostly like to share frugal DIY ideas for seasonal home decorating and party planning (for both, indoors and outside). Because who doesn't enjoy entertaining at home?! But even if you don't host many parties, I think you'll appreciate my DIY hacks and clever ways to decorate your house for the major holidays including Halloween, Thanksgiving, Christmas. Because those are the times when people tend to have the most visitors and overnight houseguests.