This post may contain affiliate links. If you buy thru these links, we may earn a commission at no additional cost to you.
---
LED Christmas lights are definitely the hot new thing this year.
So, when you use LED lights for the holidays, not only are you saving energy, you're also lighting up the night in a whole new way.
Following are a few of the pro's & con's when it comes to using LED lights as holiday decorations…
Meredith at The Fun Times Guide to Brentwood has uncovered the mystery behind the price differences — why white LED lights cost more than colored LED lights.
There also seems to be a price difference based on colored vs. white lights. At Lowe's, a $10 strand of GE lights includes 25 bulbs. The same $10 gets you twice as many colored bulbs in a strand.
The reason, she adds:
White light is composed of several different colors, and white LED lights must use several different color semiconductors. That's why they cost more than single-color (single-semiconductor) bulbs.
Jeffrey at The Fun Times Guide to Living Green found (among other things) that LED Christmas lights save a lot of energy.
But just how much?…
The average incandescent mini-light uses 5 watts per bulb. An entire string of LED mini-lights uses around 4 watts… Yeah, I said the entire string! Do the math on that one.
Other Little-Known Facts About LED Christmas Lights
"Regular" incandescent Christmas light bulbs may lose their life after about 1,800 hours, whereas LED Christmas light bulbs will still be twinkling long after 4,000 hours. That's about 7 months of continuous testing!
LED holiday lights are tough to break. So they're likely to last much longer than "regular" lights for that reason, as well.
Chances are, the LED light bulbs on the strand of Christmas lights you just bought care not replaceable. That means, when your LED lights burn out, they're done.
You will need to buy more sets of LED lights than "regular" Christmas lights because most LED light sets come on shorter strands and, therefore, contain fewer bulbs.
LED holiday lights should not be left up year-round (neither should regular incandescent Christmas lights) "because the wiring and plastics break down over time and can pose fire and electrical hazards. Toss them after 90 days."
Whether you're using incandescent or LED lights, don't connect more than 3 strings of lights together. It could cause an electrical overload.
Be sure to look for UL-certified or CSA-certified or ETL-certified when buying light sets. This assures that they meet current safety standards.
Don't buy dollar-store lights and extension cords. Some we tested contained undersized wiring, a fire risk. Source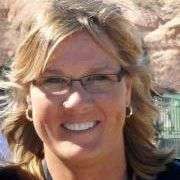 If there is ONE thing I like… it's C H A N G E! The four seasons and major holidays are my favorite times of the year to recharge — and redecorate. I mostly like to share frugal DIY ideas for seasonal home decorating and party planning (for both, indoors and outside). Because who doesn't enjoy entertaining at home?! But even if you don't host many parties, I think you'll appreciate my DIY hacks and clever ways to decorate your house for the major holidays including Halloween, Thanksgiving, Christmas. Because those are the times when people tend to have the most visitors and overnight houseguests.