This post may contain affiliate links. If you buy thru these links, we may earn a commission at no additional cost to you.
---
The following videos show some really simple ways to decorate your holiday dinner table using mini pumpkins.
It's so easy… and so adorable!
Following are 5 simple ideas for Jack-Be-Little pumpkins:
#1 – Make Halloween Garland With Mini Pumpkins
#2 – Make Mini Pumpkin Vampires
#3 – Make Halloween Candy Bowls Or Flower Vases
#4 – Make Mini Pumpkin Tea Lights
#5 – Make Tapered Candle Holders
More Tiny Halloween Pumpkin Decorations
All you need is a few teeny tiny mini pumpkins!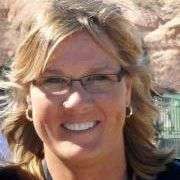 If there is ONE thing I like… it's C H A N G E! The four seasons and major holidays are my favorite times of the year to recharge — and redecorate. I mostly like to share frugal DIY ideas for seasonal home decorating and party planning (for both, indoors and outside). Because who doesn't enjoy entertaining at home?! But even if you don't host many parties, I think you'll appreciate my DIY hacks and clever ways to decorate your house for the major holidays including Halloween, Thanksgiving, Christmas. Because those are the times when people tend to have the most visitors and overnight houseguests.