This post may contain affiliate links. If you buy thru these links, we may earn a commission at no additional cost to you.
---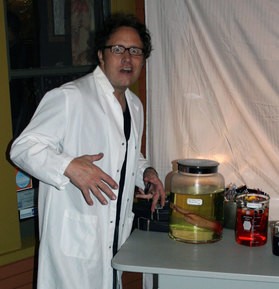 Following are step-by-step instructions for making some of the most gruesome looking Halloween foods that I've ever seen.
(And I've seen a lot of scary Halloween foods!)
The best part…
As gross as these foods look, they're all 100% edible!
Gross Halloween Recipes
First, here are a few of my favorite gross Halloween recipes to try:
This next video shows how to make a Bleeding Zombie Brain using strawberry jello, cooking spray, grenadine, corn syrup, red & green food coloring, unflavored gelatin, evaporated milk, and water:
How to Make a Bleeding Zombie Brain
This next gross Halloween recipe shows how to make Fake Intestines using sausage casing and spaghetti:
Semi-Spooky Halloween Recipes
Next up are some Halloween recipes that aren't quite as gross, but they're still a bit creepy (…and FUN!) nonetheless.
In this video, see how to make Eyeball Bites using fresh vegetables (like cucumbers, carrots, and cherry tomatoes), cream cheese, and black olives:
Halloween Treats - How to Make Eyeball Bites
This next video shows how to make Severed Witches Fingers using parmesan cheese, refrigerated breadstick dough, red pepper, green pepper, and some marinara sauce:
Witches' Fingers!! (Halloween Cookies)
And finally, see how to make a Spider Dip Bowl using loaves of frozen bread dough:
More Creepy Halloween Recipes
Vampire Blood Martini Glasses

Kitty Litter Cake (Video)
Rib Cage Cake With Heart, Lungs, Liver & Kidneys
Dried Apple Shrunken Heads
Earthworm Cake With Dirt (Video)
Apple Monster Mouths, Boogers-On-A-Stick & Scary Spider Cookies

Vampire Cupcakes

Edible Halloween Cockroaches (Video)
Day Old Bath Water Recipe

Creepy Pastry Intestines
Hand Burger
Severed Fingers
Supplies For Making Gross Halloween Foods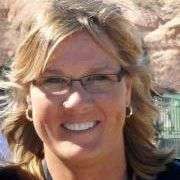 If there is ONE thing I like… it's C H A N G E! The four seasons and major holidays are my favorite times of the year to recharge — and redecorate. I mostly like to share frugal DIY ideas for seasonal home decorating and party planning (for both, indoors and outside). Because who doesn't enjoy entertaining at home?! But even if you don't host many parties, I think you'll appreciate my DIY hacks and clever ways to decorate your house for the major holidays including Halloween, Thanksgiving, Christmas. Because those are the times when people tend to have the most visitors and overnight houseguests.