This post may contain affiliate links. If you buy thru these links, we may earn a commission at no additional cost to you.
---
One of the hottest Halloween costumes is the iPhone costume.
What a great idea!
If you're a fan of Apple or the iPhone, why not make your own iPhone costume?!
First, some photos and instructions:
And now for the videos showing how to make an iPhone costume…
This first one shows 2 different examples of iPhone costumes that ROCK:
2009 Best Apple iPhone Costume ever!
In case you couldn't tell, those iPhone costumes really work too!… as demonstrated in this next video:
ABC News - guyPhone guys are back! (Working Apple iPhone 4 Costume) By: Erik Waxler
Here's another video showing some clever iPhone costumes:
iPhone Costume Halloween 2007 Tampa FL
Follow along as this kid tells you how he made his own iPhone costume: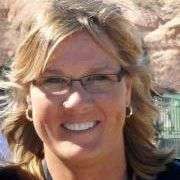 If there is ONE thing I like… it's C H A N G E! The four seasons and major holidays are my favorite times of the year to recharge — and redecorate. I mostly like to share frugal DIY ideas for seasonal home decorating and party planning (for both, indoors and outside). Because who doesn't enjoy entertaining at home?! But even if you don't host many parties, I think you'll appreciate my DIY hacks and clever ways to decorate your house for the major holidays including Halloween, Thanksgiving, Christmas. Because those are the times when people tend to have the most visitors and overnight houseguests.