This post may contain affiliate links. If you buy thru these links, we may earn a commission at no additional cost to you.
---
Wondering what's the best birthday gift to get a baby or toddler?
It's a card that plays music — like this Hamster Dance card by Hallmark (otherwise known as the Dee-Da-Dee-Da-Doe card). Here's what it looks & sounds like when you open up the card.
Don't believe me?
Watch as these kids prove that musical birthday cards truly are the best gifts for babies and toddlers.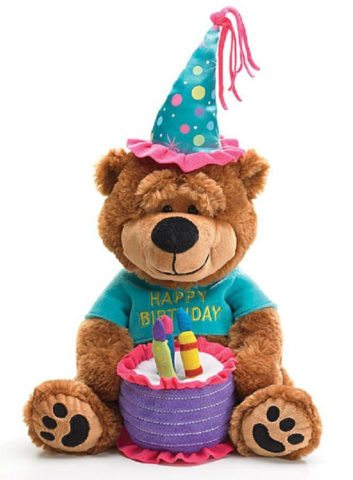 12 Reasons Musical Birthday Cards Make Great Gifts For Kids:
#1 – The card doesn't even have to be age appropriate.
https://www.youtube.com/watch?v=gEPgHY6rVkY
#2 – A musical birthday card gives everyone a reason to dance!
#3 – It helps kids learn the concept of "open" and "close."
#4 – It's educational… and fun!
#5 – It's a reason to get excited!
#6 – It's a fun way to work a little cardio into your day.
#7 – Musical birthday cards give you an opportunity to learn some new moves.
#8 – It's interactive.
#9 – It gives you a better appreciation for Rock 'n Roll music.
#10 – It doesn't even matter what the card says.
https://www.youtube.com/watch?v=3riqM3JeDQc
#11 – The music captivates their attention.
#12 – Dancing babies are just so stinkin' cute!
In case you're wondering, here's the entire collection of musical birthday cards from Hallmark. In my opinion, they have some of the best quality (and most durable) cards that play songs I've ever seen. To give you a better idea, this video shows examples of 2 other musical Hallmark cards.
If your little one can't get enough of musical birthday cards, check this one out… It's a musical birthday card that never stops playing the music until the battery dies or the card is destroyed. Kids of all ages would definitely get a kick out of this unique card. It would also be a great prank for an adult's birthday party!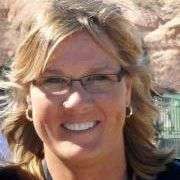 If there is ONE thing I like… it's C H A N G E! The four seasons and major holidays are my favorite times of the year to recharge — and redecorate. I mostly like to share frugal DIY ideas for seasonal home decorating and party planning (for both, indoors and outside). Because who doesn't enjoy entertaining at home?! But even if you don't host many parties, I think you'll appreciate my DIY hacks and clever ways to decorate your house for the major holidays including Halloween, Thanksgiving, Christmas. Because those are the times when people tend to have the most visitors and overnight houseguests.