This post may contain affiliate links. If you buy thru these links, we may earn a commission at no additional cost to you.
---
These days, there are a handful of websites that vow to stay on top of the behind-the-scenes chatter about upcoming Super Bowl commercials.
For example, Chiff.com is fairly well respected for this.
There's no doubt about it, Superbowl commercials are hot, Hot, HOT! (We even blogged the Super Bowl commercials in real-time one year.)
If you're looking for old Super Bowl commercials, you can give thanks to a few dedicated souls who are maintaining an archive of Superbowl commercials for all to enjoy — from this generation and the next!
Super Bowl Commercials From Years Past
Props to these Superbowl Commercial Watchdogs who keep updated databases of Superbowl commercials:
To watch Superbowl commercials as far back as 1969, check out the Superbowl commercials database. They have the world's largest archive of Super Bowl commercials.
Kudos also go to this collection of the top Superbowl ads from 1980 to the present.
And now, just for fun… you can have a say in the overall ranking of Super Bowl commercials from recent years. Don't want to vote? Then just watch the vidoes… (for FREE!)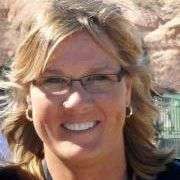 If there is ONE thing I like… it's C H A N G E! The four seasons and major holidays are my favorite times of the year to recharge — and redecorate. I mostly like to share frugal DIY ideas for seasonal home decorating and party planning (for both, indoors and outside). Because who doesn't enjoy entertaining at home?! But even if you don't host many parties, I think you'll appreciate my DIY hacks and clever ways to decorate your house for the major holidays including Halloween, Thanksgiving, Christmas. Because those are the times when people tend to have the most visitors and overnight houseguests.