This post may contain affiliate links. If you buy thru these links, we may earn a commission at no additional cost to you.
---
Halloween is quickly approaching — are you scrambling to decide what your costume is going to be this year?
Which group do you fit into?…
You're going out with friends trick-or-treating together (or attending the same party).
– OR –
You're going out with family members for a Halloween event.
One of the most fun things you can do to celebrate Halloween as a group is to all dress up around a theme — so that your costumes go together!
Following are over 250 themed Halloween costumes for groups of all sizes, ages, and genders.
And if you're a DIYer (or a last-minute Halloween costume planner), I have some good news… Most of these Halloween costumes for groups can easily be made yourself using items you already have at home!
Of course, if you still have a few days to get your group costumes ready (or you're not exactly the creative type), then you can also find many of these online — ranging from same-day to 2-day shipping.
The Best Group Halloween Costume Ideas
Below, you'll find the most clever themed Halloween costumes for:
Males and Females
Adults and Kids
Groups of 3 or More
BONUS: If you use Pinterest, you can click on each one to see the best photo and/or tutorial for making the costume yourself! If you don't have a Pinterest account, then use this list as inspiration for group costume ideas and Google will provide you with plenty of examples. You see, I initially created this mega list of 250+ ideas purely as a source of inspiration for my own group costume ideas — because I had all of these ideas swimming in my head that I figured many people wouldn't think of. Then, for future reference for myself, I saved each one to a Pinterest board that I created and called DIY Halloween Costume Ideas (500+ pins and counting). So, the how-to links are there if you want them.
Okay, here we go… my picks for 250+ of the best Halloween group costume ideas!
Themed Halloween Costumes For Groups Of 3
Men:
Women:
Mixed – Men and Women:
Themed Halloween Costumes For Groups Of 4
  
Men:
Women:
Mixed – Men and Women:

Themed Halloween Costumes For Groups Of 5
 
Men:
Women:
Mixed – Men and Women:

Themed Halloween Costumes For Groups Of Any Size
TIP: Need some pieces and parts for your DIY themed Halloween costumes? Amazon has an interesting collection of unique Halloween shirts and bodysuits that will take your homemade costume to the next level!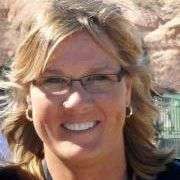 If there is ONE thing I like… it's C H A N G E! The four seasons and major holidays are my favorite times of the year to recharge — and redecorate. I mostly like to share frugal DIY ideas for seasonal home decorating and party planning (for both, indoors and outside). Because who doesn't enjoy entertaining at home?! But even if you don't host many parties, I think you'll appreciate my DIY hacks and clever ways to decorate your house for the major holidays including Halloween, Thanksgiving, Christmas. Because those are the times when people tend to have the most visitors and overnight houseguests.