This post may contain affiliate links. If you buy thru these links, we may earn a commission at no additional cost to you.
---
Okay, here's the ultimate collection of Super Bowl tips and tricks to make your party the best ever!
Let me know if I've forgotten anything.
These ideas should address just about every aspect of Super Bowl viewing parties — whether you're going to a Superbowl party or if you're hosting a Super Bowl party yourself.
Click on the links to see details & how-to's for each of these great tips!
 Pre-Party Pointers
First of all, you can avoid looking stupid as the host of the party by learning the basics of football — if you don't already know.
Of course, you don't want to overlook the NFL's Super Bowl page! There's a lot of great Super Bowl history and information there. Get to know your favorite team!
Chances are, you're going to be watching the Superbowl game on a big screen TV. So you won't want to miss these party planning tips for the HDTV owner. You'll find everything from the TV set & related equipment… to the audio… backup power supply… TV mistakes you don't want to make… and finally, some food & drink and high-tech gadgets you'll want to consider for the best Superbowl party ever.
Oh, and don't forget… anything you don't already own, you can rent!
 The Best Super Bowl Party Planning Guides
As for general party planning ideas, including the decorations, invitations & food for your Superbowl party, check out these fun football theme ideas and personalized products with a football or super bowl theme.
There are even more party planning ideas for the big game here — provided by experienced Super Bowl event hosts who've been there, done that!
Want some fun things to do at the party? Check out this huge collection of Superbowl party activities — there are ideas for both football fans and non-football fans alike. If you need even more fun party activities, try some of these games to entertain your guests at halftime.
Ah yes, and then there are the Super Bowl commercials… That's one thing that everyone at the party will enjoy. You can bet, all eyes will be glued to the television set during the commercials and the halftime show!
In addition to the links above, here are some other great resources to help you host the best Super Bowl party ever:
 The Best Super Bowl Food Ideas
Everyone knows that buffalo wings and football-themed drinks are always the biggest hit at a party for the big game.
But if you're looking for themed Super Bowl party food ideas and recipes, try these:
Make Your Own Super Bowl Invitations
When it comes to Superbowl party invitations, you basically have 3 choices:
You could go hi-tech and use some of these football e-card invitations (or these ecard invitations specifically for Superbowl) to spread the word about your party.
Your other option is to try some handmade Super Bowl invitations using cardstock, rubber stamps, or any other craft items you might already have on hand.
Finally, you could buy some fancy looking personalized Super Bowl invitations — it's easy to make invitations online yourself for the big game.
Like this post? Save it to read again later… or share with others on Pinterest!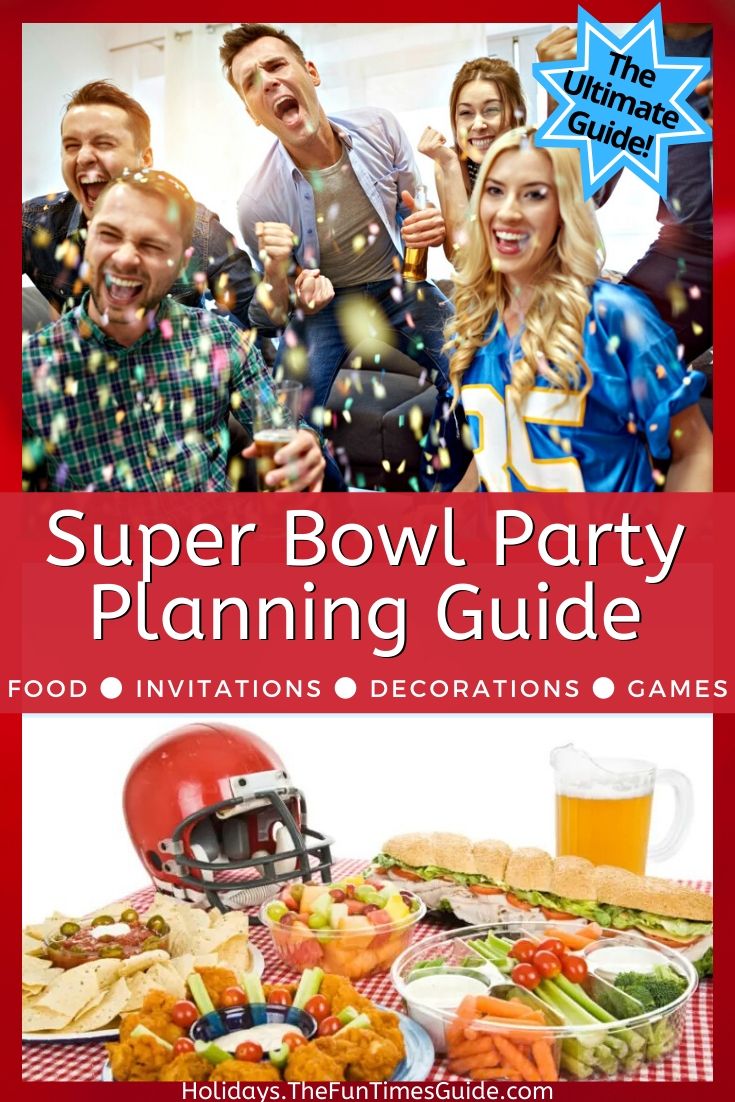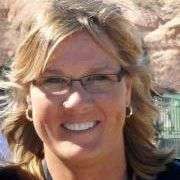 If there is ONE thing I like… it's C H A N G E! The four seasons and major holidays are my favorite times of the year to recharge — and redecorate. I mostly like to share frugal DIY ideas for seasonal home decorating and party planning (for both, indoors and outside). Because who doesn't enjoy entertaining at home?! But even if you don't host many parties, I think you'll appreciate my DIY hacks and clever ways to decorate your house for the major holidays including Halloween, Thanksgiving, Christmas. Because those are the times when people tend to have the most visitors and overnight houseguests.