This post may contain affiliate links. If you buy thru these links, we may earn a commission at no additional cost to you.
---
This Valentine's Day, why not give your man a unique gift instead of the usual shirt or tie?
Men like to receive gifts out of the ordinary that tend to illustrate how special they are.
Following are a wide range of fun and unique gifts that you might want to consider for that special man in your life…
Men's Grooming Products
Of course you want your man to always look his best, so why not give him the gift of personal grooming products?
Some suggestions:
All of these things will be greatly appreciated, and each will last a long time.
DVDs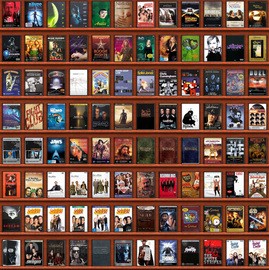 Does your guy enjoy watching movies or TV shows? If so, then buy him a DVD of his favorite movie or a complete season of his favorite TV show!
Maybe he likes Star Wars, Gladiator, Braveheart or Star Trek. Or, maybe action movies are his favorite. There are many DVDs that were made with men in mind. Need some suggestions? Try these:
Magazines
Magazine subscriptions are always a nice gift.
If your man enjoys sports, then a subscription to Sports Illustrated in his name would make a great gift. (See past issues of Sports Illustrated here.)
If he enjoys hunting or fishing, a subscription to Field and Stream would be perfect. (More about Field & Stream here.)
Other choices include golf magazines, Popular Mechanics, National Geographic, or even Reminisce Magazine.
If he is a collector, get him a subscription to a magazine about his favorite collection.
There are thousands of magazines on today's market, and practically one to fit every taste. So it should be easy to find a magazine that your guy. The bonus: it will be a special reminder of you all year long!
Romantic Gifts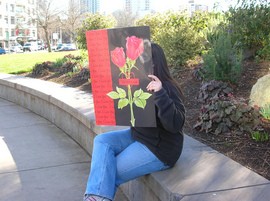 If you're looking for something a bit more romantic, consider these:
Men's Accessories
If you want your man to look more stylish, buy him a new men's scarf; or knit one for him yourself!
Things like gloves, slippers or a new hat are other gifts that he will love and things that will keep him cozy and warm.
Other men's accessory options include stylish boots, a classy watch, or a belt. A really nice touch would be to get him a personalized wallet, because it shows that you've used initiative while shopping for him.
Personal Organizers & MP3 Players
To help him remember dates and events (like your anniversary and your birthday!), give the gift of a handheld organizer. They are available in a wide range of colors, styles and price ranges.
A pocket organizer is definitely one thing that will make life easier for him. He will think of you each time he uses it!
If he doesn't already have the cell phone or mp3 player of his dreams, then you'll want to consider something like a smartphone, an iPhone, an mp3 player, a couple of really cool iPhone accessories, or a gift certificate for the Apple gadgets of his choice.
Gift Baskets

Tickle his senses with a gift basket that's just for guys.
Think: champagne and truffles, shaving gear, wine, french pastries, men's spa treatment, or a snack gift basket.
Gift baskets for guys are available in specialty stores and online. Chances are, you can even find one that matches his personal interests, hobbies, or sports.
Free Passes
For a simple (and inexpensive) gift that continues to give all year long, use blank recipe cards to make "free passes".
These can include a romantic dinner for two, a day of golfing, a night out with the boys, a night for two at the movies, breakfast in bed, or a variety of other things — all it takes is a little imagination.
Your goal this year should be to give your guy an extra special gift that he will truly enjoy. You know all of the things he enjoys… try to think outside the box and make this Valentine's Day one that he will never forget!

More Great Valentine's Day Ideas
I love writing about almost anything, especially my life experiences. Other favorite things to write are how-tos, household hints, nature and fishing articles, among others.