This post may contain affiliate links. If you buy thru these links, we may earn a commission at no additional cost to you.
---
Like Kahlua? Wild Turkey Bourbon? What about Chardonnay?
Have a special occasion coming up?
Now you can order personalized labels to place on your own bottles of liquor!…
The label below is an example of the Kahlua label that you can personalize for Weddings.
They also have Holiday Bells, Holiday Cups, a Dove, and a standard Kahlua label to choose from.
Kahlua not your brand of spirits?…
They also have a handful of other brands of liquor for which you can order FREE labels!
Here's an example of a Chardonnay label we created:
And, you can even put your business logo on some of them, if you wish.
More About These Free Liquor Labels
This unique program allows you to customize your own liquor labels with personalized text and logos. You can even choose from a variety of elegant background images.
These labels make one-of-a-kind gifts and allow you to create distinctive and memorable presents for family, friends, coworkers, clients, employees, business associates, party guests, or even yourself.
The labels come with application instructions.They are designed to stick easily over the current label on the bottle. Simply affix each label on the appropriate bottle.
Delivery time is normally 15 business days from the time you place your order. Labels are delivered via USPS First Class mail.
How To Order Personalized Liquor Labels
You can order your free labels through the Kahlua site itself. (They limit you to 2 free Kahlua labels.)
…Have fun!
The free Kahlua labels we made are pictured above.
UPDATE: After several years of giving away free Kahlua labels, it appears the free labels are no longer available.
Other Free Liquor Labels
Our all-time favorite liquor is Wild Turkey. (See the details of our tour of several bourbon distilleries in Kentucky!) Occasionally, you can get FREE Wild Turkey labels — customized with 4 lines of text! I just got mine. They have Wild Turkey Rare Breed labels and Wild Turkey 101 labels to choose from. They're designed to stick easily over the original Wild Turkey label on the bottle. I got 5 free — no purchase necessary.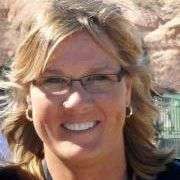 If there is ONE thing I like… it's C H A N G E! The four seasons and major holidays are my favorite times of the year to recharge — and redecorate. I mostly like to share frugal DIY ideas for seasonal home decorating and party planning (for both, indoors and outside). Because who doesn't enjoy entertaining at home?! But even if you don't host many parties, I think you'll appreciate my DIY hacks and clever ways to decorate your house for the major holidays including Halloween, Thanksgiving, Christmas. Because those are the times when people tend to have the most visitors and overnight houseguests.