This post may contain affiliate links. If you buy thru these links, we may earn a commission at no additional cost to you.
---
Looking for a special gift for a relative or friend?
The Wine of the Month Club makes a great gift idea for several reasons:
1. All the hard work is done for you — picking out the wines, packaging and shipping them.

2. Wine is a unique and thoughtful gift that makes a better impression than typical store-bought gifts.

3. It's a classy gift — great for those with discriminating tastes.

4. The wow factor — your friend looks forward to receiving something fun in the mail and trying new wines on a regular basis.

5. Wine makes a great gift for those who are especially hard to shop for and those who seemingly have everything!

6. It's the gift that keeps on giving. Unlike a one-time gift, wine bottles continue to arrive month after month and the recipient is reminded of your generous gift to them.
The Wine of the Month Club delivers hard-to-find premium wines from award winning international wineries.
How It Works
While you may be thinking that 12 bottles of wine (shipped each month for a year) could be quite expensive, the best part about the Wine of the Month Club is the fact that you can choose the number of months that you wish to ship new bottles of wine to your friend.
In other words, you don't have to pay for a 12-month membership as your gift; that might be a rather expensive gift for some people.
You could also choose a 6-month membership or even a "seasonal" (every 4 months) shipment of premium wines.
And if you're on a budget, a 3-month membership (one shipment every month for a total of 3 months) might be the best option for you.
No matter which package you choose, the recipient of your gift receives two (2) bottles of wine for each of those months — not just one bottle, as many people assume.
You also get to determine whether your friend receives red wine, white wine (or both) in their monthly shipments.
From The Wine Of The Month Website:
2 bottles of hand-crafted wine every month
Wine lover's newsletter with every shipment
FREE SHIPPING every month
Personalized gift announcement
100% satisfaction guaranteed
Hassle Free – Our experts choose all monthly selections
Other Of-The-Month Clubs
The Wine of the Month Club is one of many different of-the-month clubs that you can choose from — as a gift for yourself, or someone else.
They also have several other of-the-month clubs that make great gifts. My favorites are:
Beer of the Mont h Club (I received this as a gift one year!)
Dog Treat of the Month Club
Candle of the Month Club
Flower of the Month Club
Chocolate of the  Month Club
I was invited to review the Wine of the Month Club through ReviewMe.com. This sponsored post contains my honest review of the Wine of the Month Club — based on my own experience, having received one of these as a gift in the past. I highly recommend this as a gift for the wine drinkers on your gift list.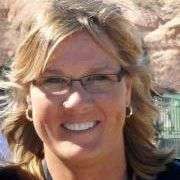 If there is ONE thing I like… it's C H A N G E! The four seasons and major holidays are my favorite times of the year to recharge — and redecorate. I mostly like to share frugal DIY ideas for seasonal home decorating and party planning (for both, indoors and outside). Because who doesn't enjoy entertaining at home?! But even if you don't host many parties, I think you'll appreciate my DIY hacks and clever ways to decorate your house for the major holidays including Halloween, Thanksgiving, Christmas. Because those are the times when people tend to have the most visitors and overnight houseguests.